Färlöv 4 ways home
These covers take personal expression to a new level via four very distinct style options. These designs offer you very separate and distinct expressions that are the starting point for a sofa uniquely customised to your personality. After selecting the style that feels right to you, select from an extensive range of fabrics, patterns and colours to create an original and personalised sofa that set it apart from any other.​​
IKEA Färlöv series.
It's no surprise Färlöv has become a favourite amongst sofa buyers and design enthusiasts. It has a style very distinct from other IKEA models and is often compared to far more expensive brands. The combination of pocket springs and fibre balls create an excruciatingly comfortable sofa that contours to your body and promotes deep relaxation. The classical and elegant frame with sloping armrests, as well as deep and spacious proportions, make this perfect for curling up with a book or snuggling down for your favourite series. With both comfort and great design taken care of, all that remains is customising it to an outstanding expression of your own style ethic. And that's where these diverse options of made-to-order covers come in.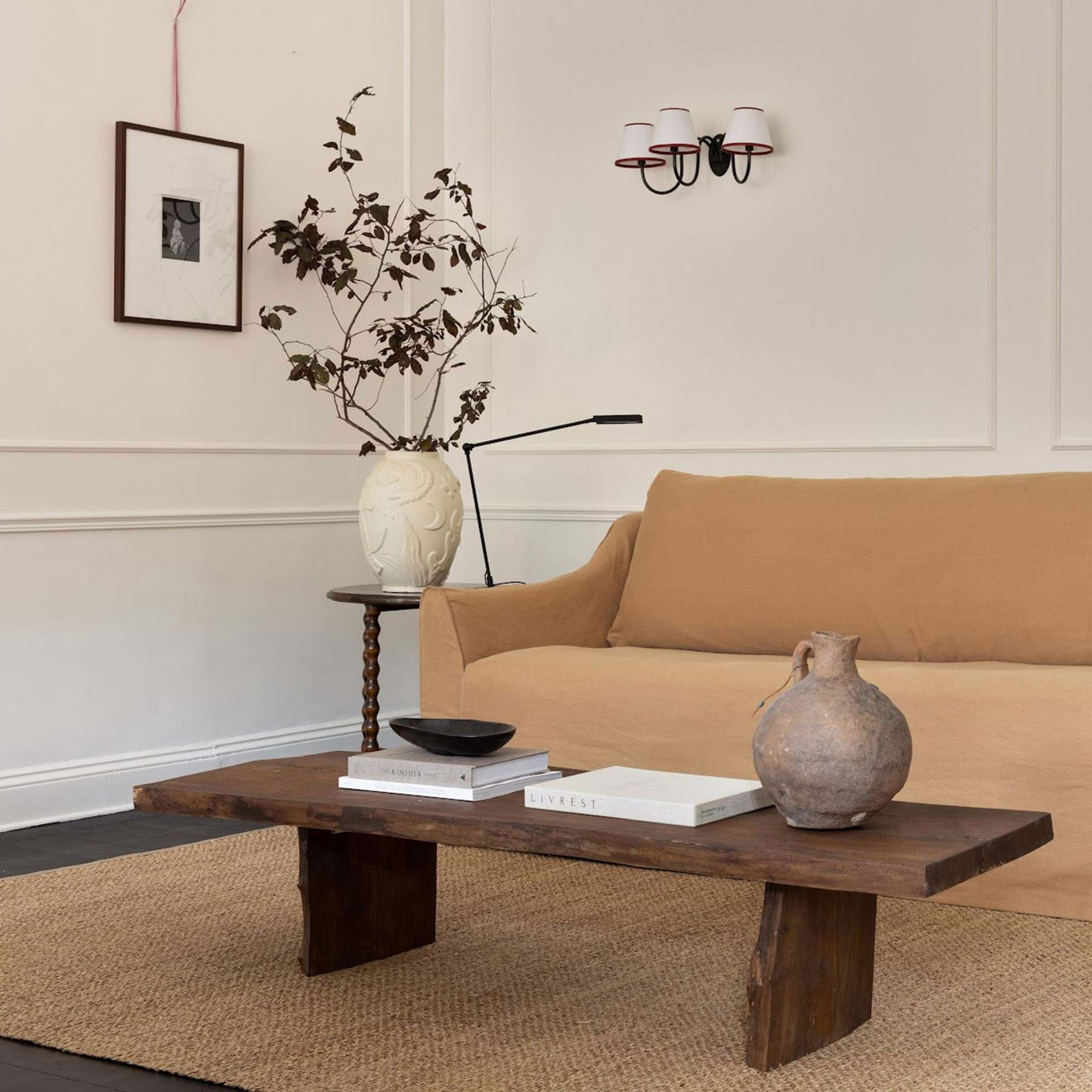 Regular fit – Anything but ordinary.
When we use the term "regular" we don't mean ordinary, predictable or common. To us, regular means you're self-aware enough to identify what works for you and are happy with. You feel confident your sofa has the fundamental design aspects you like and this frees you to be surprising and unique with its aesthetic qualities. Whether you want to personalise your new Färlöv or breathe new life into the one you've come to love, Regular fit is snug and keeps the essential expression of the sofa but adds a decidedly personal twist. Perhaps a tad more elegance is what's called for? Or a vintage look? Maybe it's ultra plush luxury or iconic modernism. Whatever your personality or desire to express through your inner stylist, Regular fit covers have a fabric, weave and colour to transform your existing sofa into a truly unique statement that is anything but ordinary.
Loose fit – Handled with care.
Loose fit covers are hand-sewn with an air of soft simplicity and quiet sophistication. The quality seams are clearly visible and the cover oozes quality and celebrates a time of practical yet luxurious comfort. This beautifully complements the Färlöv sofa frame and brings a relaxing softness to it that creates an inviting oasis in your living room. Choose from luxurious 100% linen, linen blends or sumptuous velvet to enhance the style and warmth of your cover and it will be made to order with the kind of quality and care only hand-sewn covers are imbued with.
Minimalist fit – Calm in the storm
We live in a time when we are bombarded with a multitude of messages and achieving some balance through calm simplicity becomes increasingly important. Customisation does not always mean "adding more to"; it can also mean reducing things down to what is most important. The Minimalist fit harkens back to the days of handcrafted furniture hallmarked by elegant simplicity and streamlined luxury. The style is confident yet humble and whispers softly of sleek sophistication and comfort from thoughtful and simple design. Your choice of fabric, texture and colour then imbue it with your own design ethic. By removing the backrest and lumbar cushions, one cover encapsulates the entire sofa to make this minimalistic style change a quick and easy transformation that breathes calm, quiet relaxation.
Exposed Legs – A splash of boldness
When sofas have a skirt surrounding the base, it gives a wonderfully complete and unbroken style to the sofa and the legs become merely functional. Exposing the legs creates a much bolder look and opens up radically new possibilities to express your passion for design and add a dramatic effect. Färlöv 3-seater cover delivers exactly this possibility. Our selection offers very diverse fabric styles from timeless cotton, fine linen, corduroy or perhaps a comfy wool or velvet look. And with over 120 colours to choose from, you're empowered with an extremely high level of personalised design potential. And that's before you have even looked at the Bemz selection of legs to choose from. The various leg styles to choose from become the final icing on the cake to add that splash of pizazz, elegance, minimalism or art deco to your living room centrepiece.