Consígue el look
Coco Lapine Design's IKEA Söderhamn sofa style makeover
Sarah Van Peteghem – interior designer, photographer and influencer-extraordinaire, is the brains behind Coco Lapine Design – a daily blog for all things interior design. The Belgian born, Munich-based blogger's penchant for Scandinavian interiors is well documented. Coco Lapine Design features sophisticated Nordic home decor in neutral monochromatic palettes, home tours with accessible tips and tricks for elevated living, and all her latest stylings.
In true Coco Lapine Design fashion, Sarah Van Peteghem gave her living room a versatile and oh-so-chic makeover by updating her IKEA Söderhamn sofa with Bemz covers and replacement legs. To illustrate just how easy it is to transform the look and feel of a room, Sarah selected sofa covers from our Simply Linen collection paired with Bemz sofa legs and our ever-so-popular Loose Fit style.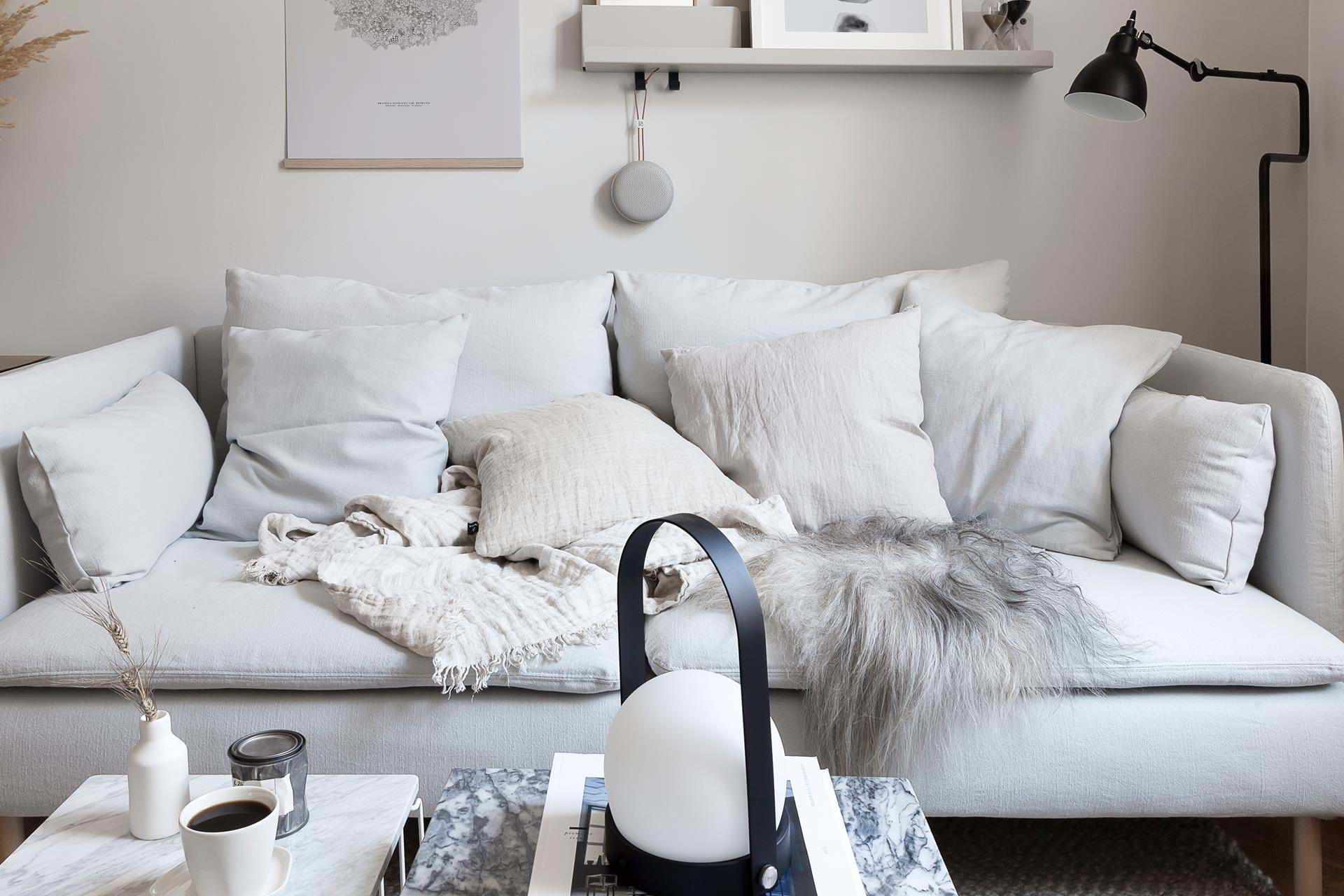 Getting to know what works for you and your home is a slow process and you can learn a lot by changing small things. Being able to change the sofa cover is such an easy way to give a room an update or refresh.