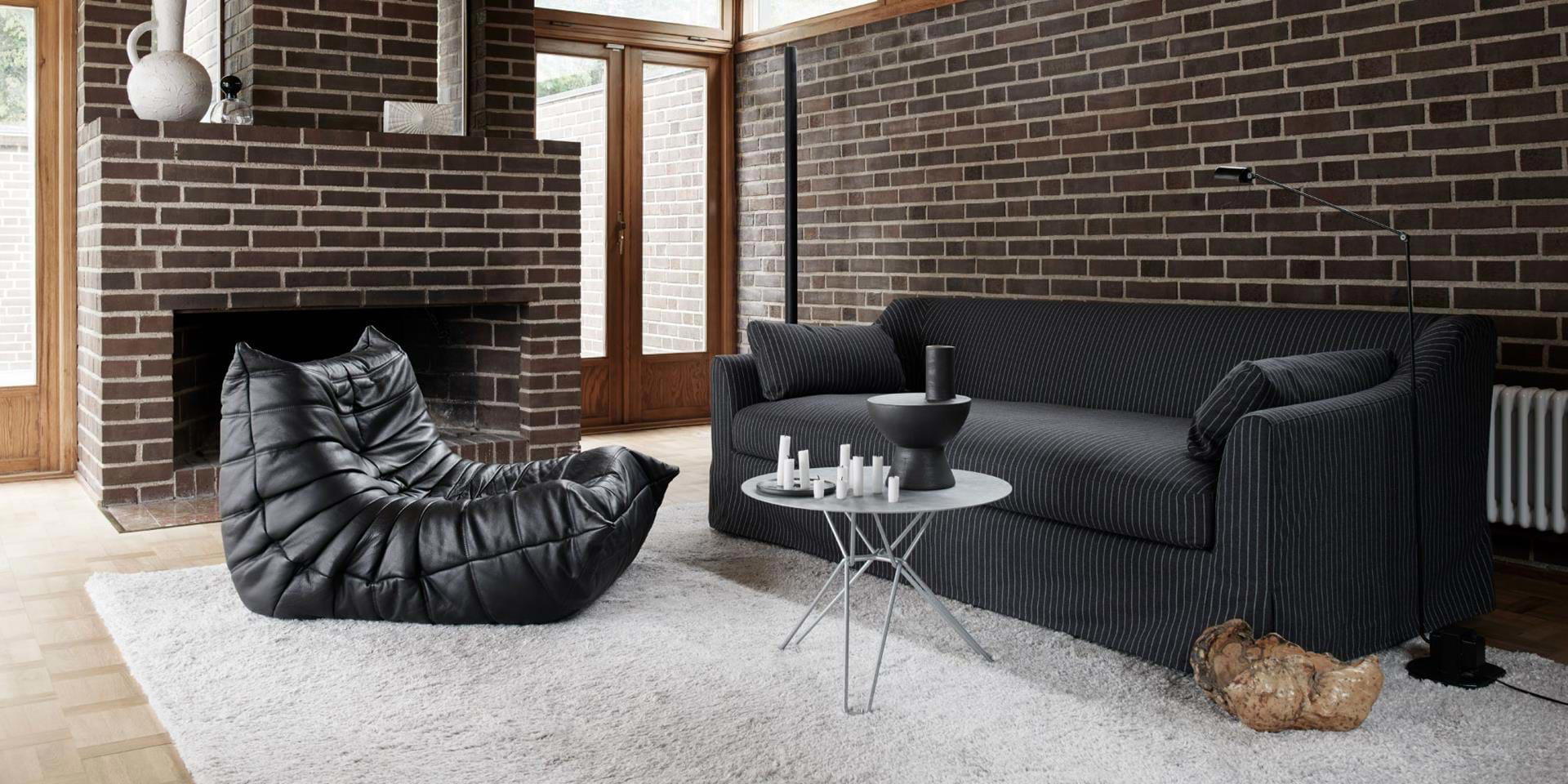 Nouveautés
Bemz launches new recycled collection made from fashion spills and PET-bottles
Bemz is built upon the concept of prolonging the life of IKEA furniture. The new Conscious collection, made from recycled material, is designed to maximise style and minimise waste. The new fashion-inspired range includes: Conscious Pinstripe, Conscious Herringbone and Conscious Velvet in a modern, muted colour palette. The sartorial selection is available across Bemz' entire made-to-order product range.
Stockholm | September 16, 2019
With emphasis on design, thoughtful details and conscious consumption, Bemz aims to bring identity to IKEA furniture. Bemz' Conscious collection takes style cues from classic menswear tailoring. Woven in Europe and consciously crafted from fashion clippings and recycled PET-bottles, the new collection offers customers more sustainable options without compromising on style.
Sustainability and conscious consumption has always been at the very core of Bemz. Recently, we've seen an increased demand from our customers for more sustainable choices. We're delighted to expand our Conscious collection with more fabrics, colours patterns and textures that feel both on-trend and timeless.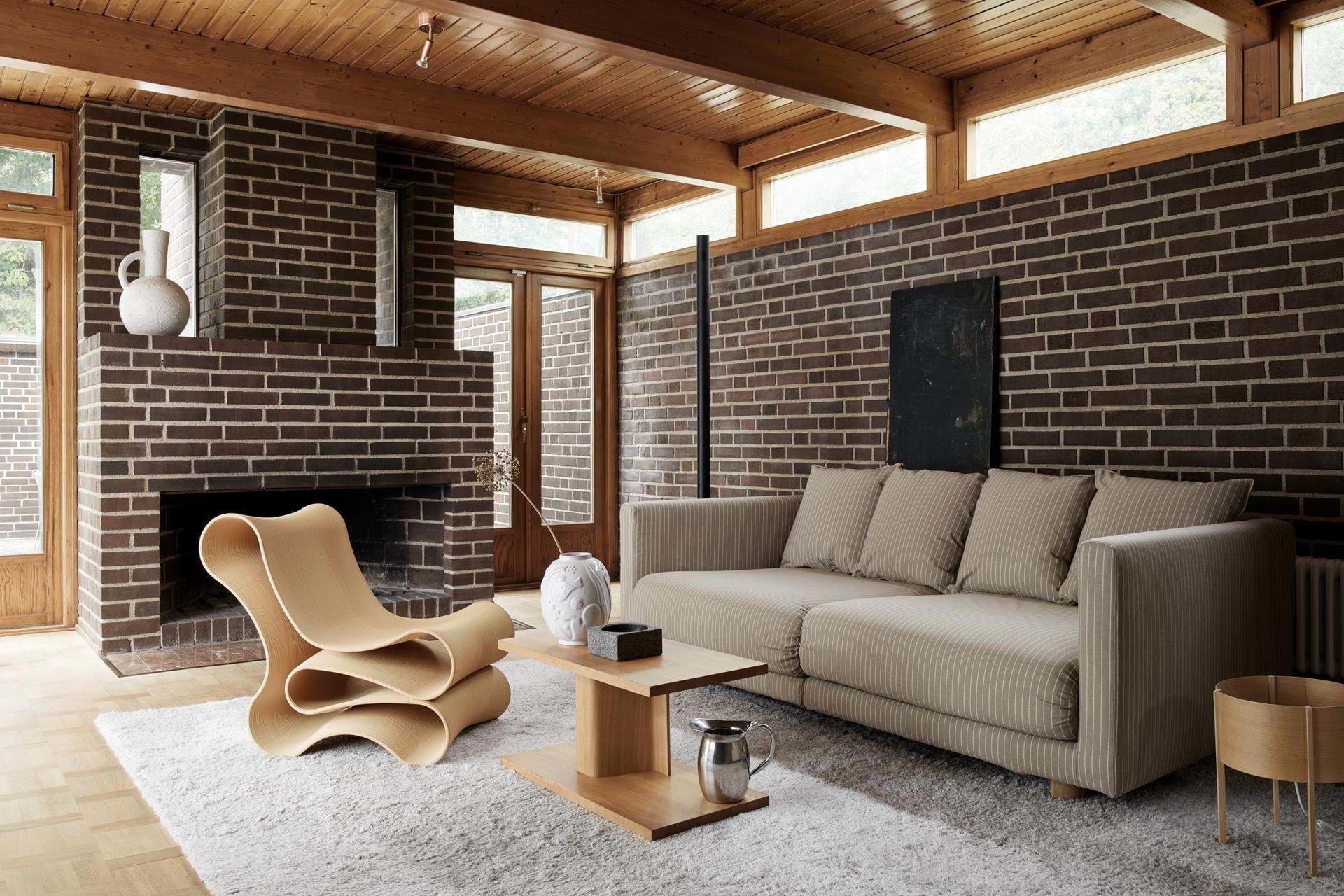 In production, cotton clippings from clothing factories are sorted by colour, ground back to the original fibres and spun into a yarn. For durability, the yarn is then mixed with a small amount of polyester, made from recycled plastic bottles. The result is a collection of recycled fabrics that are guaranteed to give IKEA furniture a stylish new lease on life.
The new collection consists of two woven fabrics: Conscious Pinstripe and Conscious Herringbone. These timeless tailored patterns are available in an array of classic colours and are produced without using a single drop of water or dye. To complement the neutral weaves, Bemz has also created a range of recycled velvets with a matte, powdery finish that lends a stone-washed vintage feel to the fabric. Bemz' Conscious Velvet is a minimalist take on the velvet trend in four best-selling colours.
Bemz Conscious collection includes a range of fashion-inspired fabrics for maximum style and minimum waste. The exclusive selection will be available for purchase at bemz.com on September 16.
Sofa cover prices start from: 2799 SEK, €279, $249.
Bemz Conscious collection is available in a curated palette of contemporary colours. Conscious Pinstripe is available in: Beige, Taupe, Graphite Grey and Silver Grey. The Conscious Herringbone colourways consist of: Denim, Sand Beige, Taupe, Silver Grey and Jet Black. Conscious Velvet consists of: Stone, Taupe, Dusty Pink and Faded Blue. The Conscious range is available across Bemz Regular Fit range for IKEA furniture.
ABOUT BEMZ
Bemz is a design company with a global e-commerce specialising in custom covers and furniture legs for IKEA furniture. With an emphasis on design, thoughtful details and conscious consumption, Bemz mission is to transform IKEA furniture in a personalised way. Bemz products are made to order in Europe and are crafted from a consciously curated selection of fabrics. With Bemz' range of furniture accessories, customers are able to completely change the look of their IKEA sofa, armchair and more.
MEDIA CONTACT