Guía de producto
Tom Dixon x Bemz
Bemz and Tom Dixon have teamed up to create a collection of designer covers for IKEA's Delaktig living platform.
Bemz and Tom Dixon are proud to launch a design collaboration consisting of an exclusive collection of design covers for the Delaktig living platform - the collective brainchild of IKEA and Tom Dixon. The Delaktig furniture series is an open-source living platform designed to be customised by external companies and individuals. Bemz is the first company to hack the platform with this collaboration - an original initiative that bridges innovation and craftsmanship.
Our full range of design covers for Delaktig, including those from the Bemz x Tom Dixon collaboration are now available.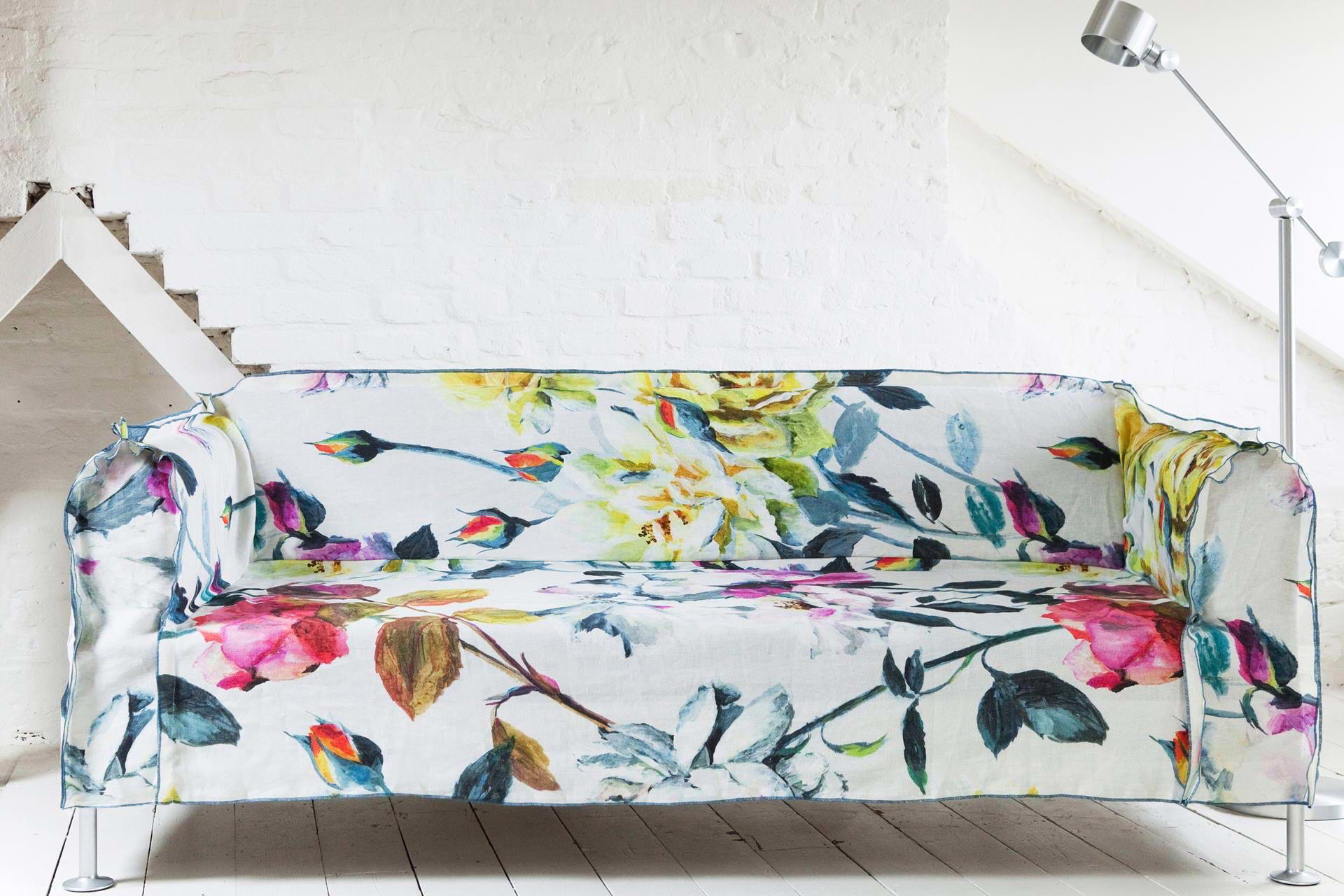 Floral
Floral is a one-piece cover with a semi-long skirt concealing Delaktig's metal frame. The loose-fitting style with oversized exposed seams gives the cover a deconstructed and relaxed look, completely altering Delaktig's silhouette. The oversized floral pattern featuring classic British roses was selected by Tom Dixon from the Designers Guild collection. Printed in a vibrant colourway on a natural linen basketweave, the large repeat will ensure that each cover has its own unique rose pattern.
Superrock
Superrock cover features a black, graphic, handsketched pattern designed by Tom Dixon, printed on a heavy-weight cotton and linen fabric with visible natural fibres. This cover boasts a loose fit with a semi-long skirt concealing Delaktig's metal frame. The deconstructed silhouette and black pencil strokes are enhanced with black ribbon taping at the seams.
Bemz and Tom Dixon created a one-off haute couture concept cover handsewn in Icelandic sheepskin to launch the collaboration during Milan Design Week 2017.