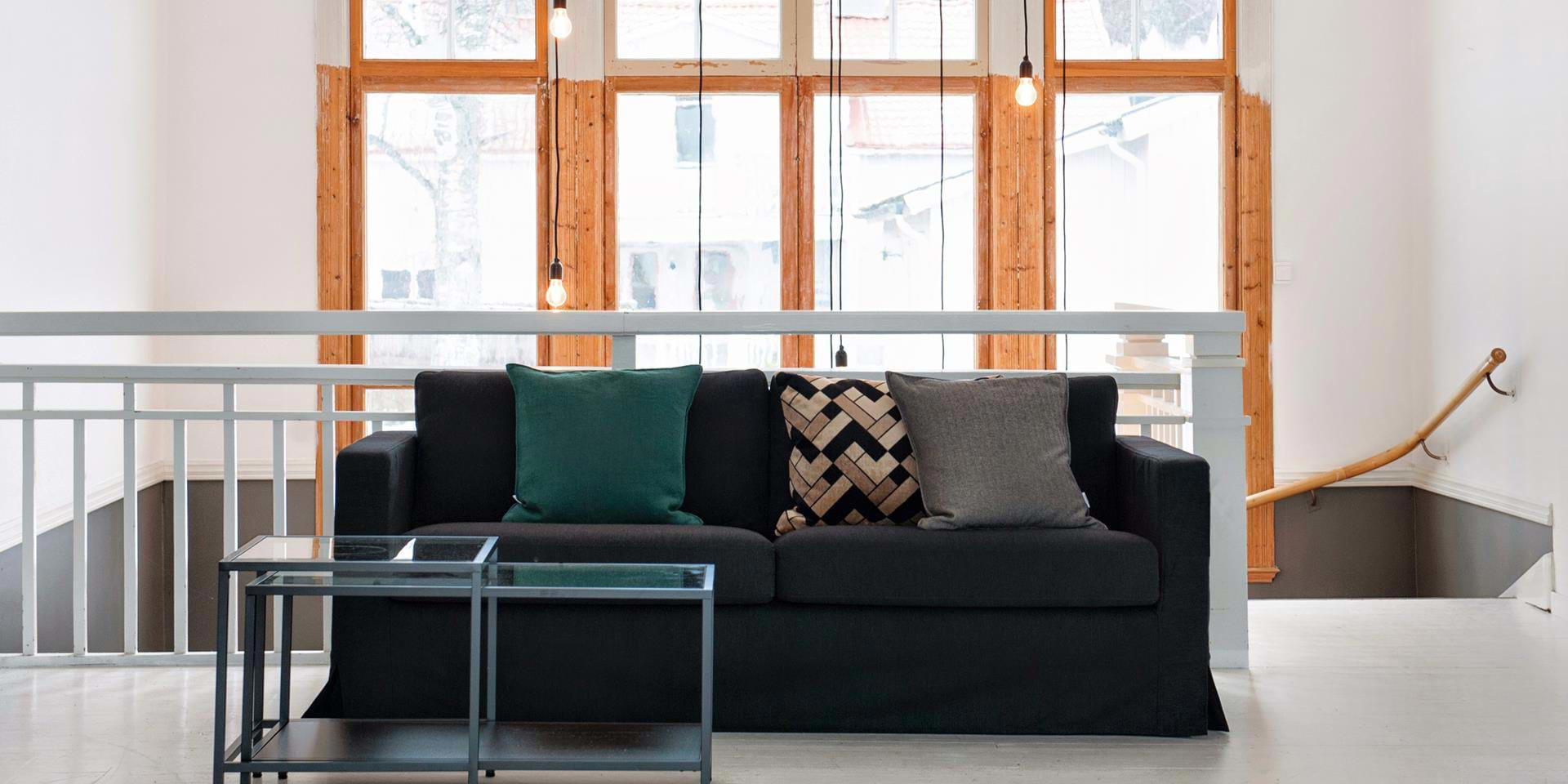 Guía de producto
Regular Fit with long skirt
The same as our Regular Fit with (you guessed it!) a long skirt. Great for creating cosy elegance or for hiding unsightly legs.
Legs love skirts
Everything we love about Regular Fit plus a little something extra - a lovely skirt. Perfect if you want to add a touch of elegance to your IKEA sofa, Regular Fit with long skirt is also your go-to choice of Bemz sofa, armchair or chair cover if you prefer to keep their legs coyly hidden away.
Karlstad owners rejoice!
Our Regular Fit with long skirt covers slide over your Karlstad sofa without needing to remove the armrests first - good news for families who live with a lot of spills (or people who hate dismantling and reassembling furniture - in other words just about everyone).