There is no place like home
With the Grounded Heritage Collection, we invite you to rediscover classic fabrics in new modern settings to create the ultimate calm and relaxing abode.
We all need some space.
In quest of a safe haven, we look to the countryside to bring back soul-soothing patterns and textures. Certain fabrics are compelling because they remind us of that disarming feeling of a place away from the big cities, where the untouched scenery is the main attraction. To strengthen the collection's connection to nature, staple fibres such as wool and cotton are incorporated from recycled sources. Achieve the coveted feeling of an urban escape with historical fabrics across light earthy hues to deep neutrals.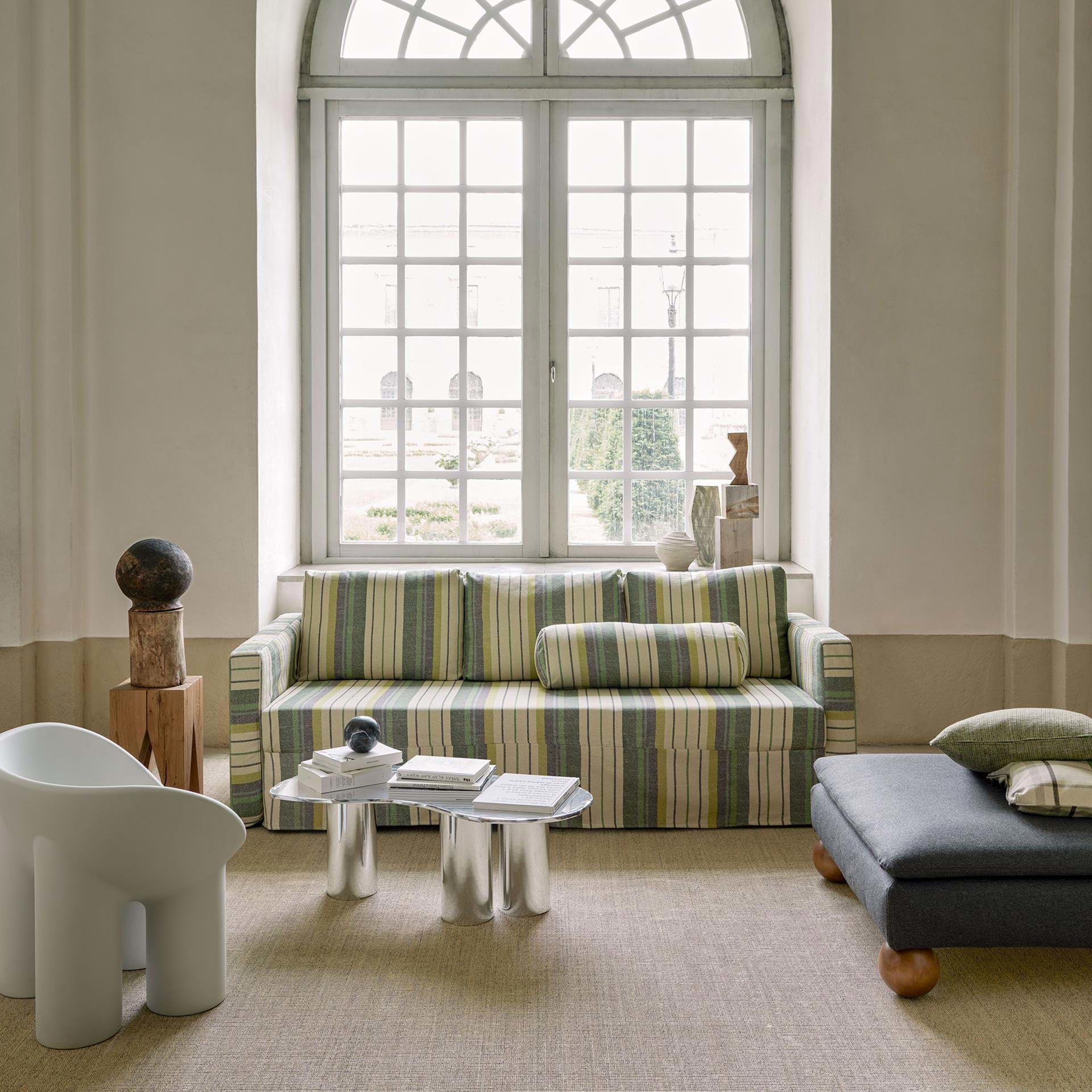 Striped Twill - A traditional design with modern underpinnings. Get a nurturing effect in your living space with these classic lines featuring earthy tones with muted accent colours. Its twill texture drapes beautifully on any sofa, ideal for personalised design covers for IKEA furniture.
Melton wool - Effortless polished, this renowned fabric feels like a hug to touch. With its fuzzy surface, this wool weave champions elegance in its cushiest form. Just like your favourite coat, it works double duty, stylish and soul-warming at the same time.
Tartan Wool & Plaid Wool - Opt for the iconic check and turn your old IKEA sofa into a timeless classic in an instant. Our iteration of these historical patterns incorporates a grounding colour scheme with a smooth finish, accentuating a nostalgic charm.
Tartan Wool & Plaid Wool.
Classic Tweed - Set the mood with an updated version of this iconic cloth. Bemz's Classic Tweed features an irregular surface imbued with tactility and depth, comparable to traditional Tweed. The monochromatic yarns propose a delicate colour-shifting lustre, boosting a rough yet simplistic aesthetic.
Make a more thoughtful decision.
Looking at an image on-screen does not even compare to holding the textile in your hands, feeling its texture and seeing how it looks in the light of your home. We invite you to order some of our free samples - to make a secure, informed decision.