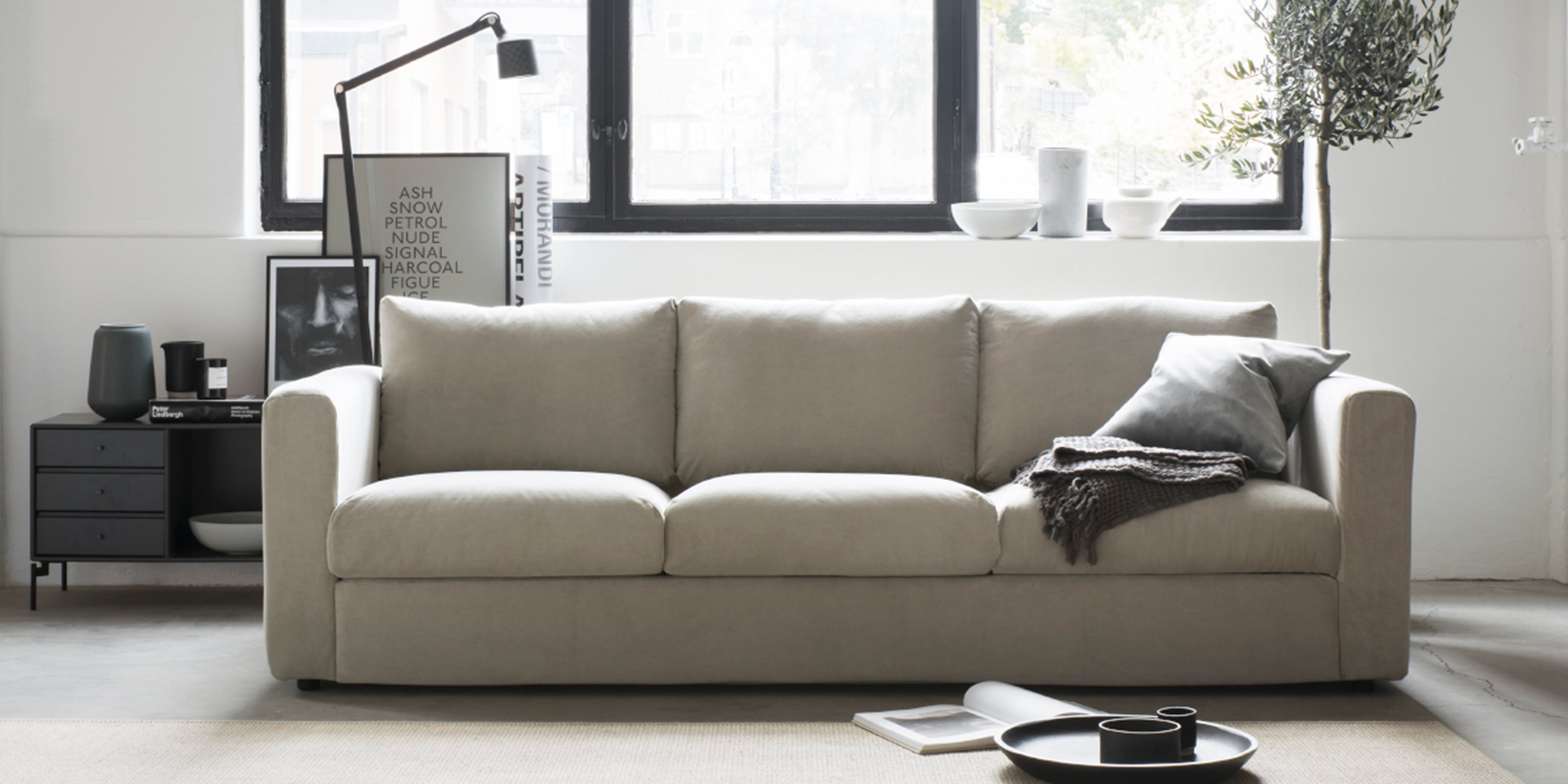 IKEA Vimle sofa review and why we love it
We're pretty confident that the Vimle sofa is gonna be the next big thing!
The time has come to review the highlight of the IKEA catalogue 2018, namely the new Vimle sofa series. With its simple design and streamlined form, it's a doppelganger for everyone's favourite, the IKEA Karlanda sofa. The IKEA Vimle is about as quintessential as a sofa gets; it's elegant, yet comfortable, neither skimping on design nor function - double whammy in our books.
In this IKEA Vimle sofa review we're making a case for the darling of the IKEA catalogue 2018 as one of the most versatile pieces released by the Scandinavian design company in recent years. The IKEA Vimle sectional is modular and perfectly adaptable, the footstool boasts a hidden storage space for all your not-so-aesthetically pleasing must-haves. In true IKEA-fashion, the Vimle series is naturally small space-centric and easily designed to suit your every need.
We're firm believers that great style doesn't have to break the bank and that an interior is the natural projection of the soul. Choose the IKEA Vimle sofa for its timeless appeal and 10-year guarantee, and elevate it further with a Bemz custom slipcover. With the myriad of washable replacement IKEA sofa covers that Bemz offers, the sky is quite literally the limit when it comes to adding a dose of personality.
What would an IKEA Vimle sofa review be without some unsolicited style cues?! If you're a contemporary classic kinda gal select a Bemz cover in a sophisticated grey herringbone or a luxe pale grey brushed cotton and linen blend. Opt for a mid-century vibe with the Vimle 2-seater sofa and footstool add-on and add an indigo linen cover. If you're anything like us and can't get enough of the whole moody velvet sofa trend, make a fashion-forward statement with a luxe acorn brown or clover pink velvet sofa cover. So there you have it - a classic forever piece easily tailored to suit your every need and decor style.
We'd love to hear your thoughts and review of the new IKEA Vimle sofa and sectional series and how you'd style it. Read our IKEA Vallentuna sofa review and our IKEA Färlöv sofa review here.
Stunning styling by Pella Hedeby - stay tuned for our post on AW17 interior inspiration ideas.