Get the look
My Scandinavian Home's IKEA Karlstad sofa style makeover
My Scandinavian Home styled Bemz Simply Linen collection and Loose Fit cover on her IKEA Karlstad sofa. Here's how to change the style of an entire room by simply updating the sofa cover. Check out My Scandinavian Home's decor ideas - two looks in one.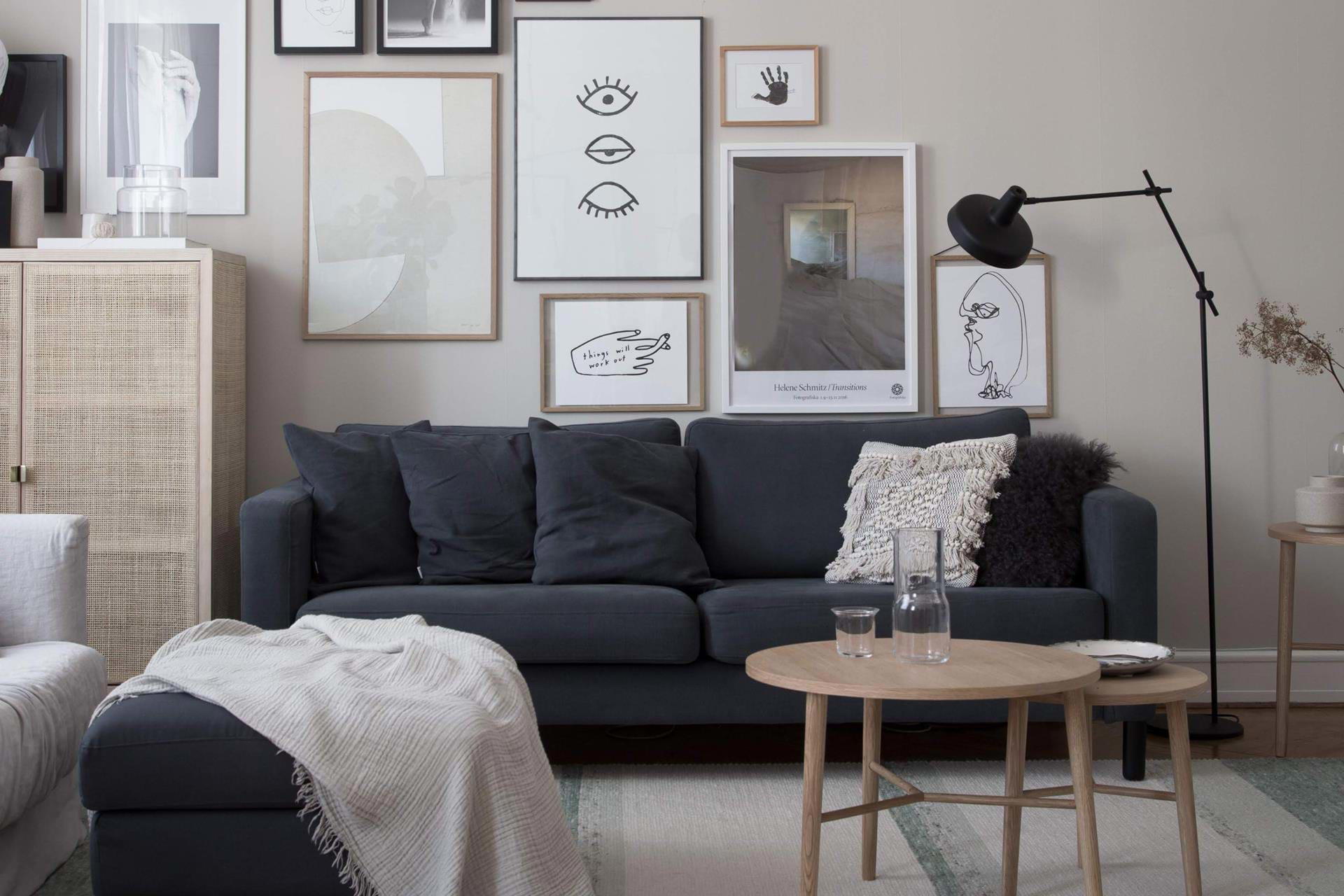 Author, influencer and blogger extraordinaire, Niki Brantmark's penchant for Scandinavian design is well-documented on her blog. With Niki's discerning eye and minimalist aesthetic, the My Scandinavian Home blog has become the one-stop destination for all things home decor. Featuring accessible design tips and tricks, and sneak peeks into the lives of our fellow nordic dwellers. We've partnered with the talented British-expat on numerous occasions, check out her fabulous bedroom and living room makeover here. But this time around she joined forces with interior stylist Genevieve Jorn to update an old IKEA Karlstad sofa. To illustrate just how easy it is alter the look and feel of a space, the stylish duo opted for our Simply Linen collection and our ever-so-popular Loose Fit style.
We were looking to refresh Gen's sitting room by adding sandy colours and natural materials in the form of light wood, soft linen and rattan... we were keen to update it in a casual, yet bold way!