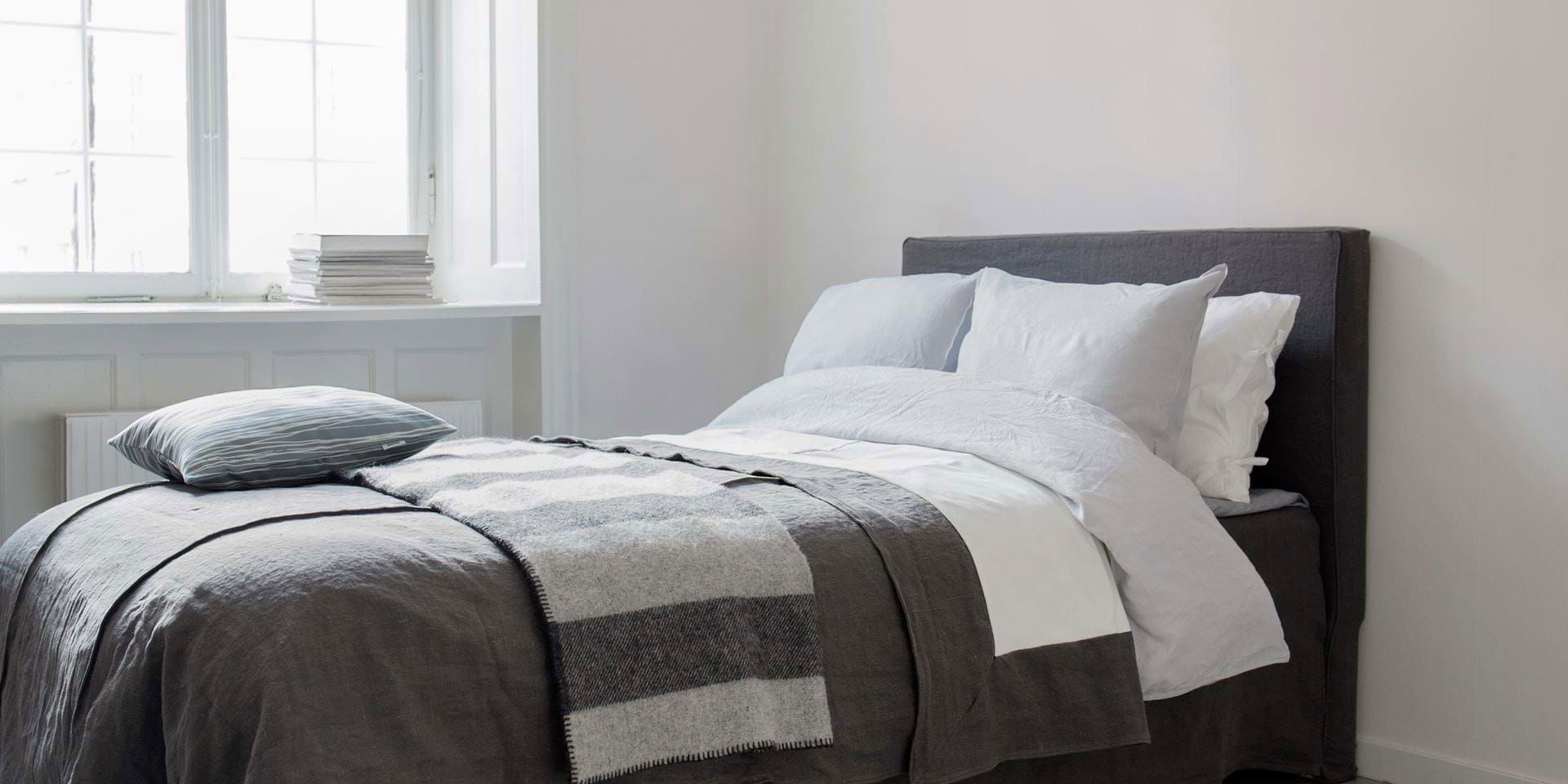 Product guide
Headboard covers
Give your IKEA headboard a stunning makeover with a custom sewn Bemz design cover. We make covers for IKEA's Bådalen or Abelvär headboards, available in a variety of fabric qualities.
Bemz design covers for IKEA headboards
The headboard is your bed's anchor and should look the part! Choose a beautiful Bemz headboard cover for IKEA's discontinued Bådalen or Abelvär headboards or get really creative and make your own by stapling your favourite Bemz fabric over a wooden board lined with thin foam padding. Our headboard covers are available in Regular Fit and Loose Fit styles in three sizes.