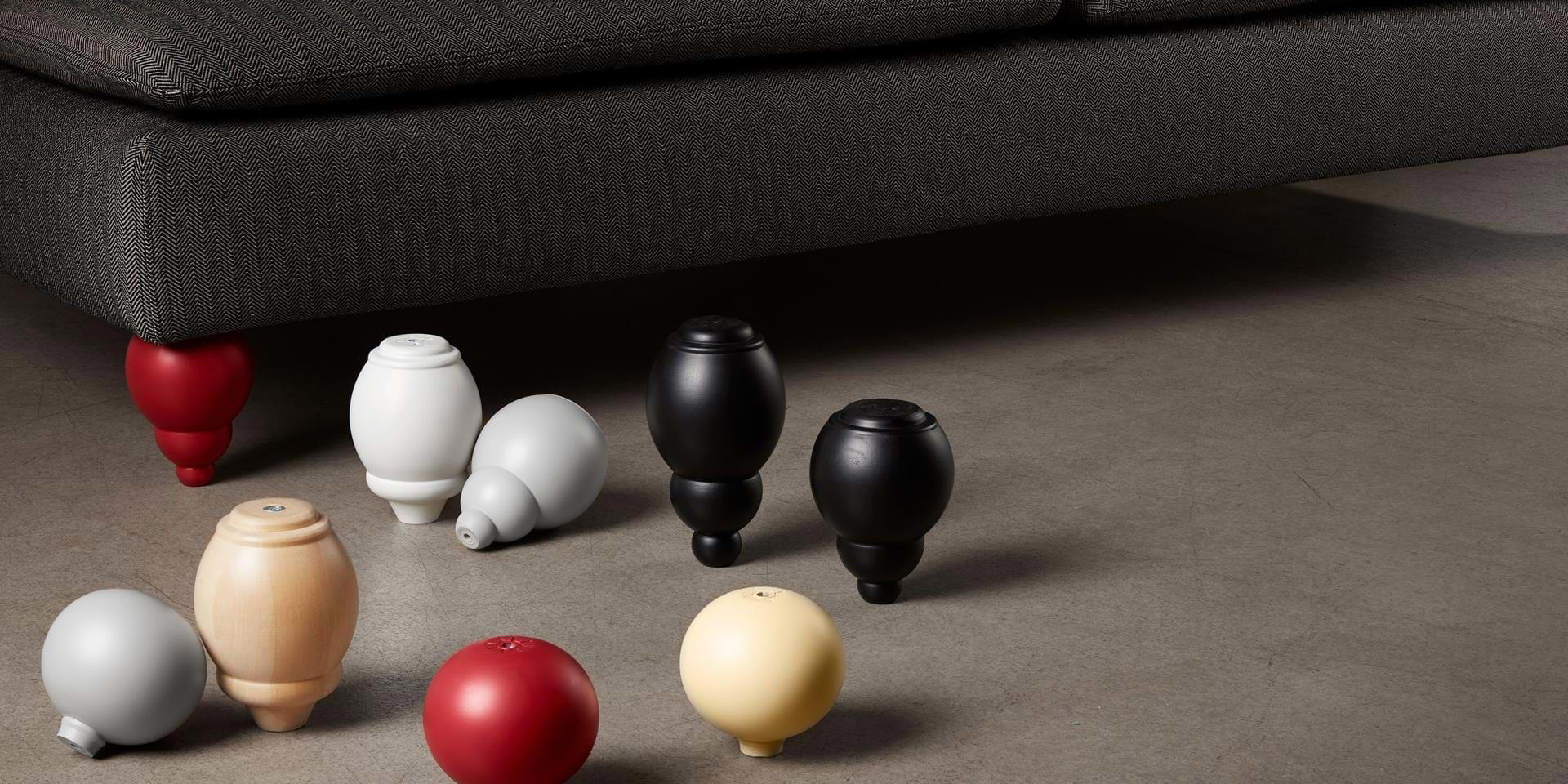 Product guide
Furniture legs
Because everybody knows it's the shoes that make the outfit.
Elevate your IKEA sofa. Literally.
Want to give your IKEA sofa a lift? Literally? Our replacement furniture legs will totally transform your living space. Designed to fit almost any IKEA model (as well as loads of other sofa brands out there), our high quality furniture feet are easy to fit and come in a curated selection of minimalist Scandinavian designs.
Got the shoes? How about the dress to match?
Bemz doesn't just make furniture legs. We've been shaking up your home interiors for years now with our custom-made IKEA sofa covers and accessories. In fact, our Scandinavian slipcover designs come in a range of high quality fabrics, made to fit your IKEA furniture perfectly. So, go on, transform your sofa with a whole new outfit.
It's easy to fit Bemz furniture legs
It's easy to elevate your sofa. With our simple-fit, screw in legs, you can enjoy a whole new look in minutes. Follow our 2-step instructions below.
Get the perfect fit with a mounting plate
For most IKEA furniture, you won't need any other tools or parts to replace your old sofa legs. But, for some furniture, you might need an extra component to attach your new set of feet. Our universal mounting plates fit any standard M8 screw and are compatible with pretty much all furniture. Yay! IKEA models which require a mounting plate include: all bed frames, as well as the Karlanda and Tomelilla sofa/armchair.