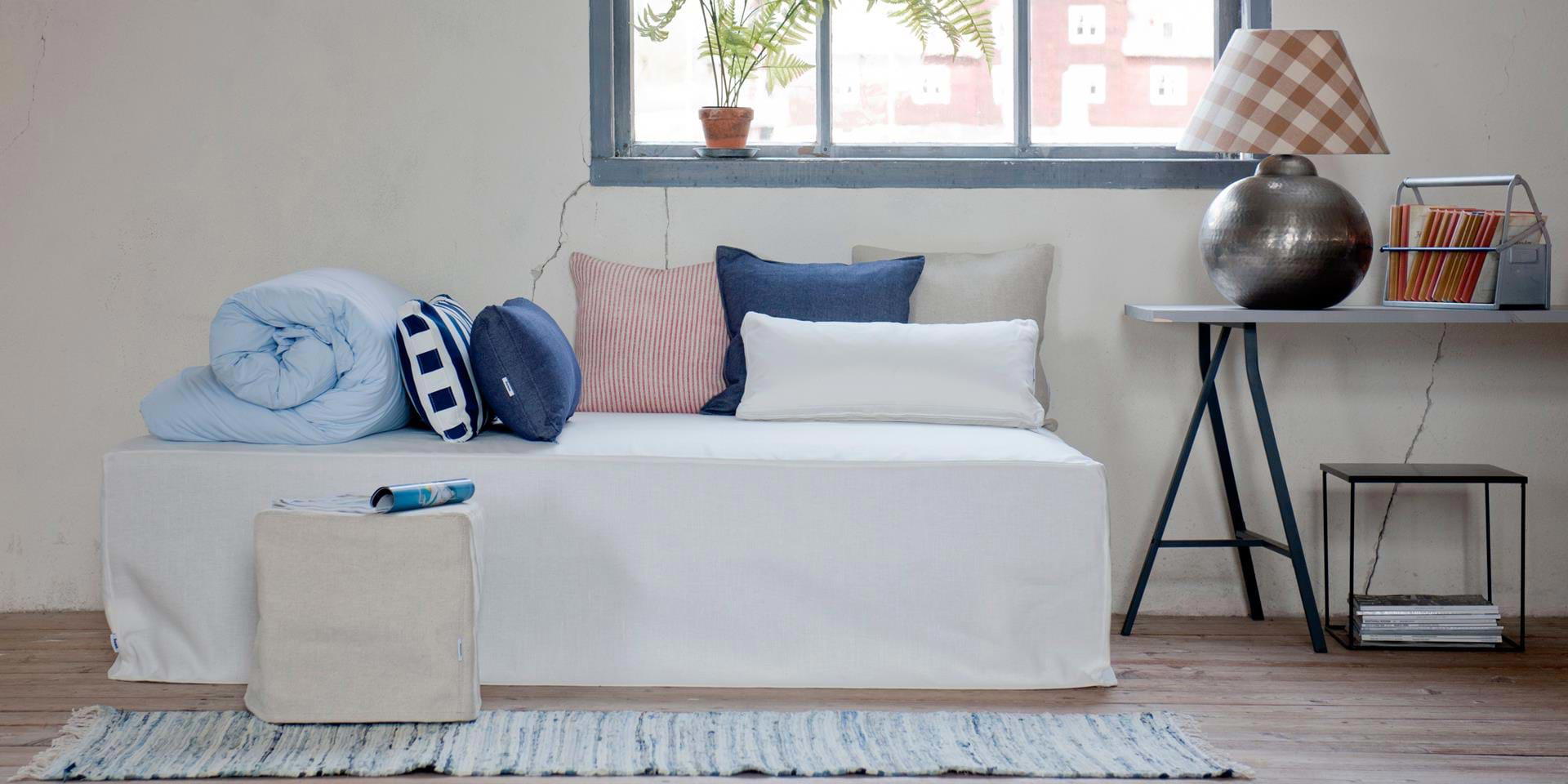 Belgian Linen
We've created a durable and luxurious linen and cotton blend that stands up to everyday use. Get the luxury of linen for less!
Why everyone loves Belgian Linen
The linen in our exclusive linen/cotton blended fabric is imported directly from Belgium – the heart of Europe's linen tradition. Dyed in Sweden with a fine structured weave and the classic matte sheen of linen, our Belgian Linen is available across our full range – from bedding, to cushions, to curtains and more. It's offered in 11 stunning colours, including Belgian Linen Unbleached, one of our top-selling colours because it is so easy to mix and match.
How to decorate a family home with style
Our top recommendation for families, Belgian Linen fabric collects very little lint or dust and is our only linen product treated to prevent stains and spills. And like your favourite old pair of jeans, Belgian Linen is long lasting and gets softer and more comfortable with every wash.
Belgian Linen
An exclusive linen/cotton blend made in Belgium, with a fine structured look and feel, this stylish yet family-friendly fabric becomes more lived-in and supple with each machine wash. We love its structured look and feel combined with the classic matte shine of linen. This is a stain-protected, pre-shrunk, blended weave of 51% linen, 49% cotton. Click here for Linen Blend styling tips and inspiration.
Martindale: 25,000
Fabric width: 155cm