Product guide
IKEA Söderhamn sofa review
At home in both ultra-fashionable and family settings, IKEA's Söderhamn series is a design enthusiast's dream. Read this review then learn how to give yours the style it deserves with a Bemz cover.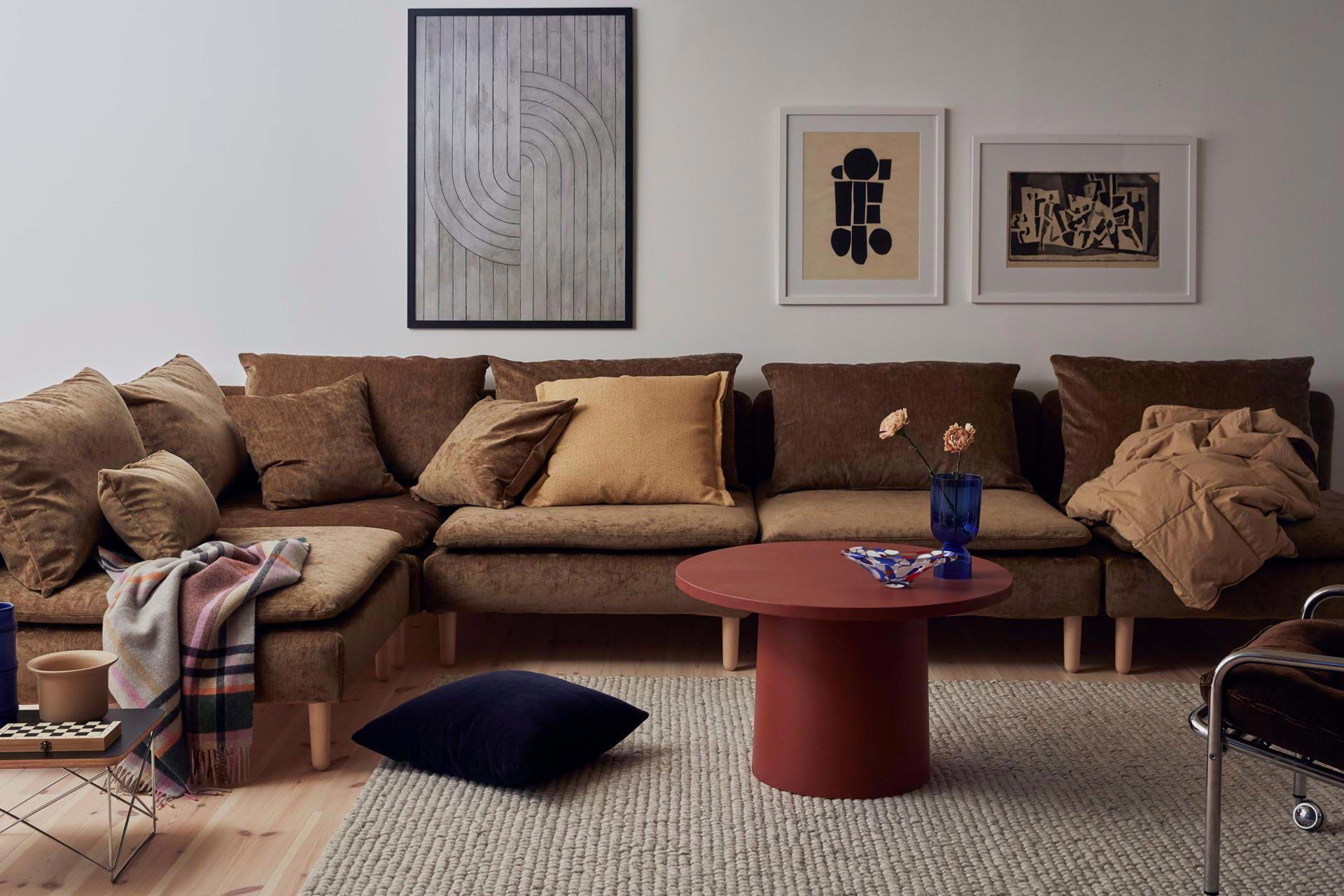 Why everyone loves Söderhamn
There are so many reasons to love a Söderhamn sofa. For starters, many people like the great value-to-style ratio. As one of IKEA's less expensive sofa series, it's manageable for many budgets while also offering high design features and comfort. The slim cushions are more comfortable than they appear and their extra width and length make it spacious enough to be nap-worthy. Its lower than average height make it suitable for people who live in smaller spaces who still like to stretch out and lounge. If you've seen Söderhamn on many design blogs or magazines before, it's because it's a darling of the interior design world due to its versatility and chic, modern look. And of course since the IKEA Söderhamn is a modular/sectional sofa series, the layout is endlessly adaptable to your specific living space - every module/unit can be arranged into the configuration of your choice.
Transform your Söderhamn with Bemz
Bemz offers covers for the IKEA Söderhamn 3 seater sofa and sofa section, the armchair, chaise longue, corner section, sofa bed and armrest, available in hundreds of Bemz colours and prints in our Regular Fit and for the 3 seater sofa and armchair in our Loose Fit, which can transform your Söderhamn into a totally unique piece of furniture (with a loose fitting linen cover and a hem that trails on the floor, reminiscient of the Ghost sofa). And like all of our sofa covers, they're machine washable, with a 3 year guarantee and and a focus on 100% natural fabrics. Already own an IKEA Söderhamn? Pick a fabric that really says you and make it stand out from the crowd (you can even mix and match fabrics between the armrests and the rest of the sofa for a truly original look). Thinking of buying a new one? IKEA sells Söderhamn sofas without the cover and with or without armrests, so you can personalise yours with the Bemz cover of your choice from the very start.