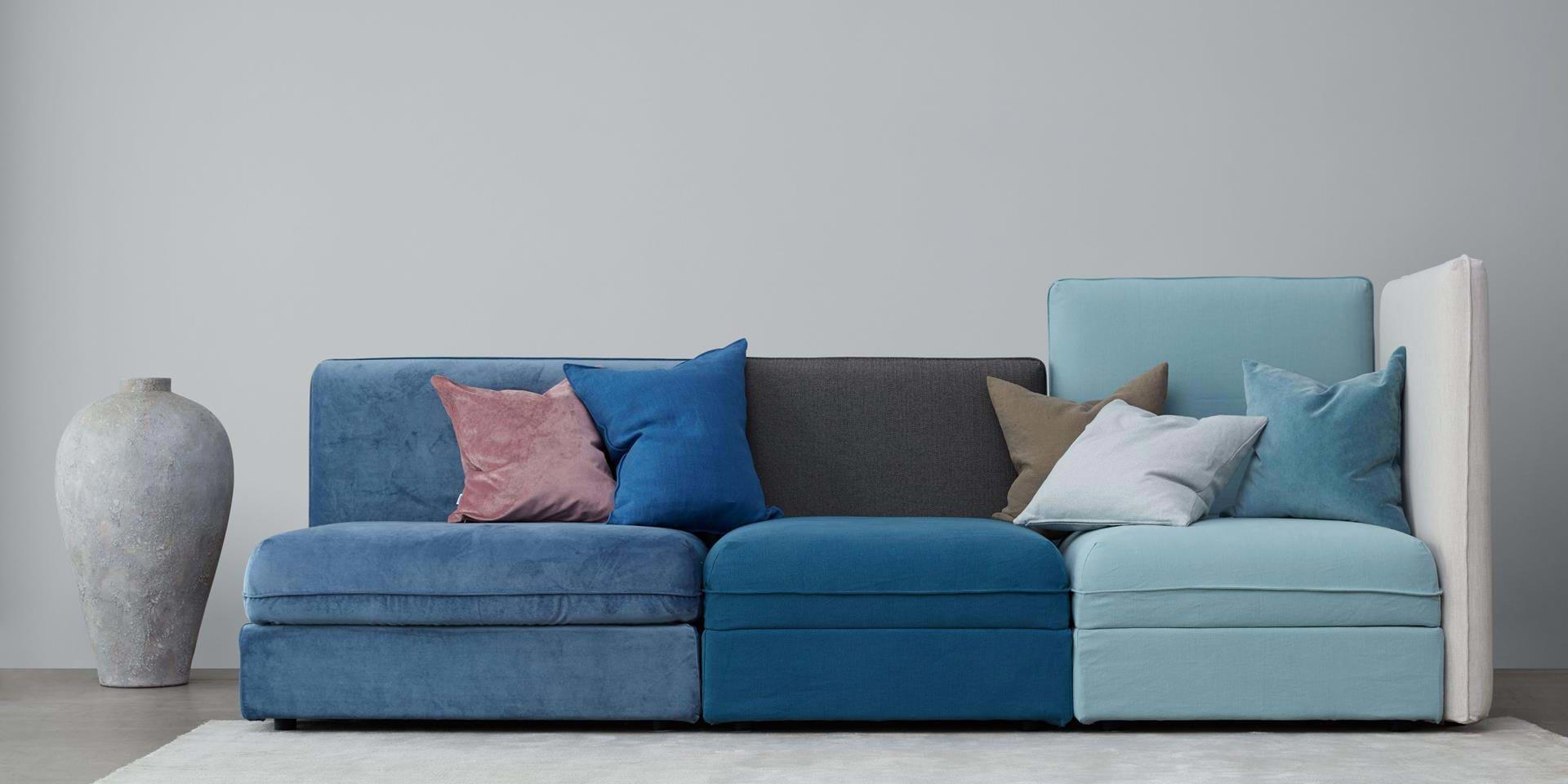 IKEA Vallentuna sofa review and why we love it
The darling of the IKEA catalogue is infamous for its endless personalisation options.
We've already had our two cents about the highlight of our year - the IKEA catalogue - but we're still not ready to let go of this hot topic yet. We need to be allowed to properly gush about the new IKEA sofa, namely the Vallentuna series.
First thing's first, the IKEA Vallentuna sofa is a modular masterpiece, IKEA's most flexible seating solution yet. The sky is quite literally the limit when it comes to the endless personalisation options and combinations. Better yet with a Bemz cover and your choice of 300+ fabrics you can mix and match textures, colours and prints galore.
No room is too large or too small for the Vallentuna sofa - but in true IKEA-fashion it is naturally small space-centric. Not willing to cramp on style? No extra bedroom? This customisable sectional features hidden storageand a fold out bed.
For those faint of heart, the Vallentuna is the sofa for you - you can basically redecorate everyday and never have to make up your mind. The modular units are easily rearranged to create social spaces of different shapes and sizes – the more unconventional the shape, the better if you ask us. And then just tuck away those uglies you don't want lying around into the storage and you've tidied up in a jiffy.
Here's what IKEA Vallentuna designers say: "with the Vallentuna sofa series, we wanted to create a fully flexible furniture series that adapts to all kinds of living situations, homes and needs. More people than ever before are living in cities, often in smaller spaces, while modern technology has changed the way we use our homes. Our idea was to make a sofa out of modules, so that you can create your own personal solution for all seating, sleeping and storage needs. A creative and understanding sofa, full of domestic design!"
Read our IKEA Vallentuna sofa review here.