How to's
How to take care of your cover
Keep your new cover looking sharper for longer.
Washing instructions
Every fabric is unique, so be sure to follow the washing instructions printed on the inside label of your cover. Here are some important do's and don'ts:
Close any zips or buttons before washing.

Use a mild liquid detergent free of bleach or brightening agents as these can cause spots and fading.

Don't use fabric softener. This will permanently alter the look and feel of your fabric

Don't overfill the washing machine. Complete the wash in several loads if necessary.

Use the same washing program for multiple loads. Using different programs may result in colour differences.

Always include a low/delicate Spin Cycle at the end of your washing program.

Always line dry at room temperature. Never dry in the tumbler or with heat.
Pro tip!
Even natural bio detergents have bleaching agents. Check the label first to be sure your detergent is completely bleach free.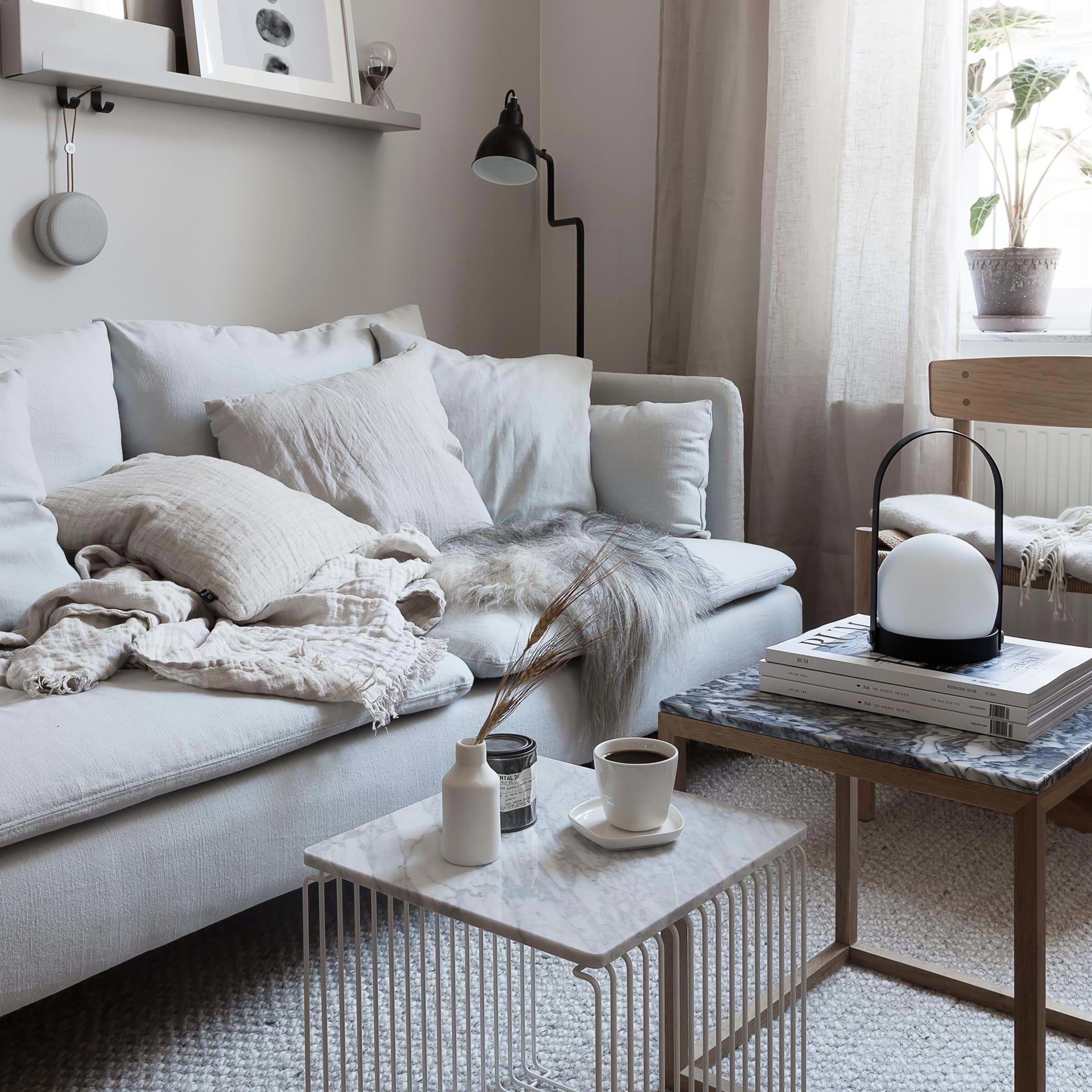 Dealing with stains
Wash your Bemz cover regularly to protect against everyday scuffs and dust.
Stain protected fabrics
Most of our fabrics come with stain protection. These are designed to repel everyday water and oil based liquids, giving you extra time to treat your fabric, before the liquid seeps into the material. To avoid permanent staining, treat spills immediately with warm, soapy water. Use a clear, mild soap or cleaning agent and never use bleach or detergents with bleach. Dry spills or dirt can be brushed off.
Fabrics without stain protector
These untreated fabrics have a beautifully textured, natural style. But this does make them a little more vulnerable to spills. To avoid permanent staining, treat spills immediately with warm, soapy water. Use a clear, mild soap or cleaning agent. Never use bleach or detergents with bleach.
Pro tip!
Iron your fabric inside out after washing. This will reactivate the agents in stain protected fabrics. (Never iron velvet).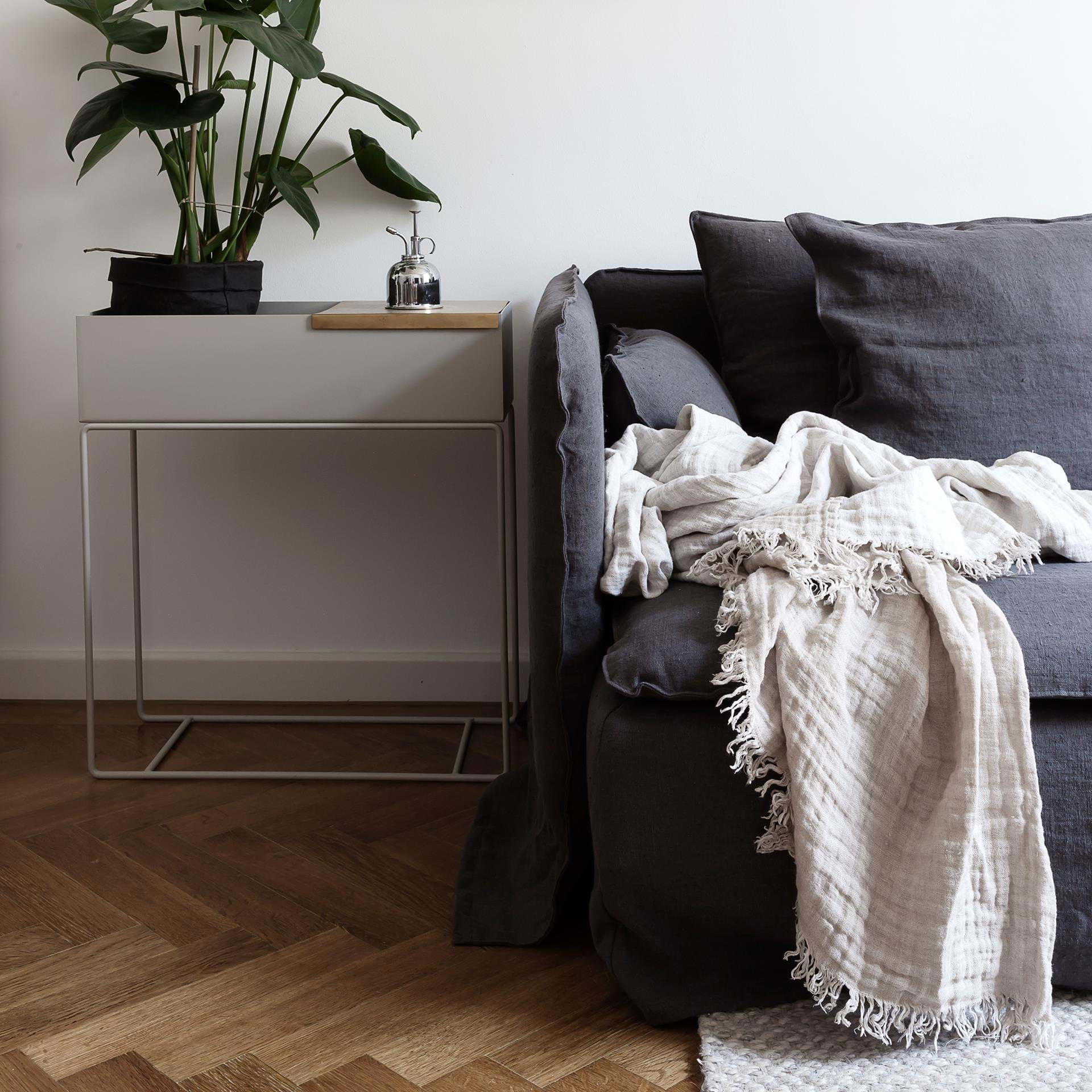 Ironing instructions
We recommend ironing most of our covers (except velvet) after washing. Here's some important rules and tips:
Never iron or steam velvet. It can melt at high temperatures. To avoid wrinkling, line dry velvet with plenty of space to spread out your cover.

All other Bemz fabrics can be ironed.

Iron inside out. This reduces fading and reactivates the stain protector on stain protected fabrics.
Iron setting: high/hot. This is especially important for thicker fabrics like our Tegnér Melange cotton.

Don't iron the white "reinforcement" fabric on the underside of your covers/accessories. It's sensitive to heat and easily damaged.
Shrinkage
When washing your cover for the first time, it may shrink a very very small amount. This is perfectly normal with natural fabrics and is easy to take care of. Simply iron your cover after washing and gently stretch it over the furniture while still damp. It'll regain its shape as it dries.
Avoid direct sunlight
Keep your cover looking fresh and vibrant by placing your furniture out of direct sunlight. A little light fading is natural over time, but over-exposure can have a dulling effect on natural fabrics.
Pro tip!
If you can't keep your cover out of direct sunlight, you can minimise fading a lot by closing the curtains while you're out of the room during the day.