Guida al prodotto
Daybed covers
Convert your bed into a stunning daybed. This simple, budget-friendly hack is possible with a Bemz daybed cover, available in everything from cotton to velvet to linen.
Bemz design covers for IKEA daybed models
Do you have a small space that needs to work hard? All you need is a mattress base, some cushions and a gorgeous Bemz daybed cover. Available in Straight and Loose Fit Urban styles, our daybed covers can be sewn in your choice of fabric - transforming an ordinary mattress base into a stylish seating area that doubles as a bed. To find your right daybed size cover, measure the length and width of your bed, then the height from the floor to the top of your mattress. The following models are just a selection of daybed sizes we cover. Discover our full selection of Bemz design covers for IKEA daybeds.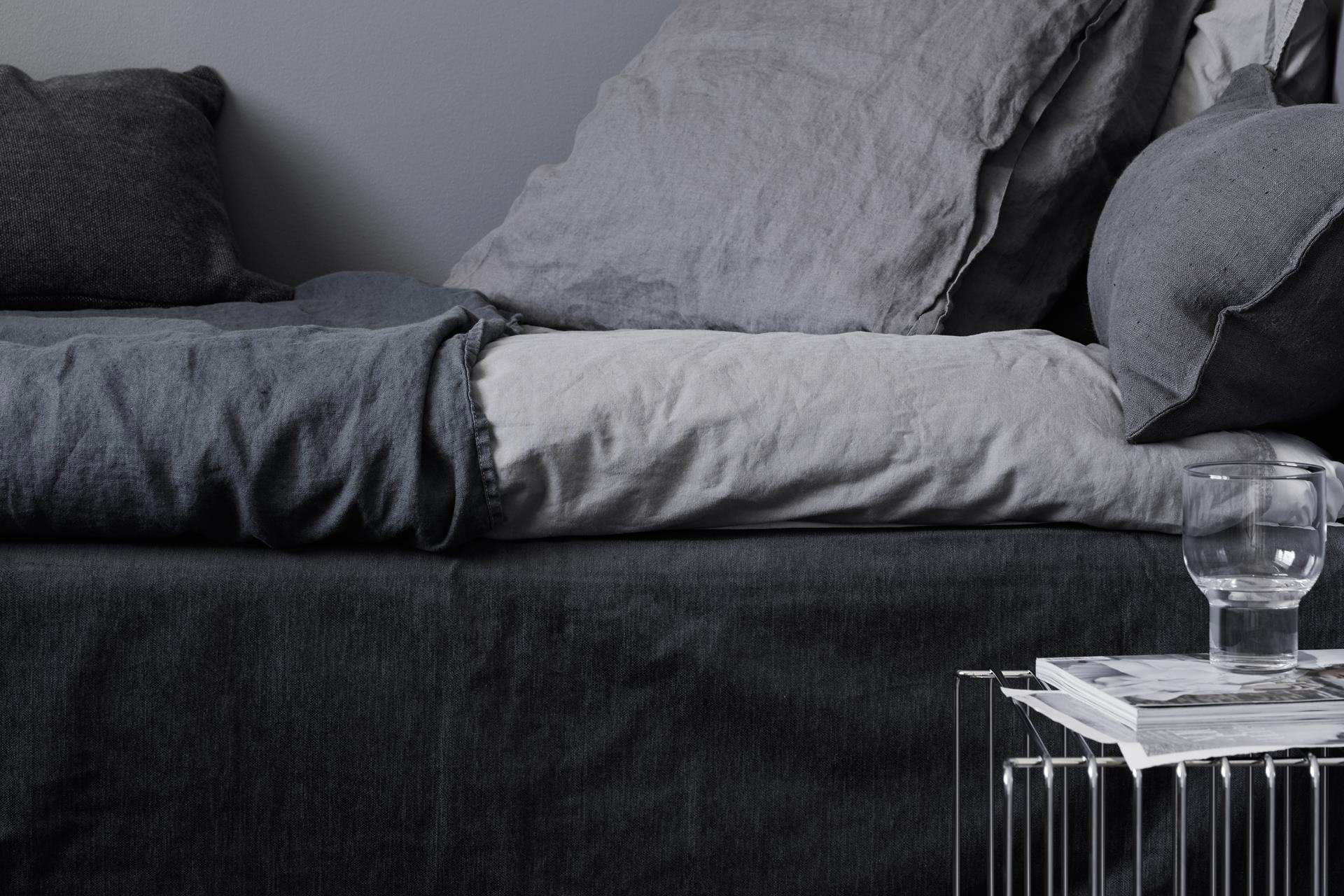 How to create your own daybed
You can create your own "daybed" using a combination of a single mattress base (a.k.a boxspring) and mattress toppers (a.k.a mattress pillowtop) and cushions. Just to complicate things, IKEA sells their own daybeds - such as Hemnes - but our version of a daybed is something entirely different. The Bemz daybed concept is one of our original solutions for homes with either limited space or otherwise empty zones that could be put to better use. This idea requires a bit of ingenuity as it involves pulling different pieces together yourself, but the results are stunning and practical. Here are three different looks to get you started...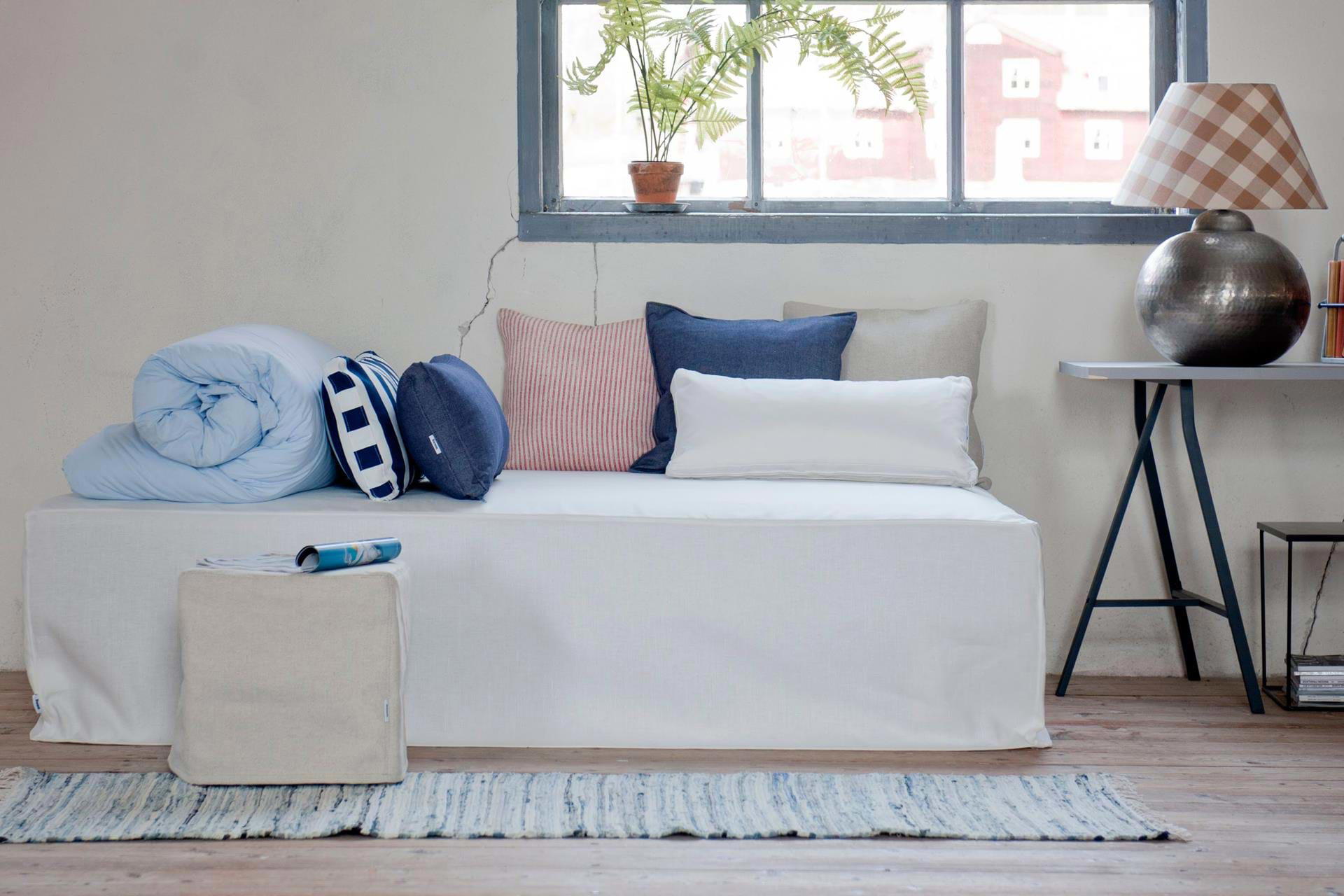 Simple Daybed
Start with an IKEA single mattress base (a.k.a boxspring). Already have an old one? Don't throw it away because you're about to give it a new life. If you buy one at IKEA, you can get it either with or without legs - but ours works best with legs. Simply choose a Bemz fabric you love then cover your mattress/boxspring. Your Bemz daybed cover will be visible on the top and all four sides of your base so you can see the fabric from any angle. Next, choose a variety of cushions and cover them to suit your style. Now you've got a beautiful, personalised daybed. You also have the option of covering the entire mattress base including its mattress topper(s) to between 40 and 50 cm high.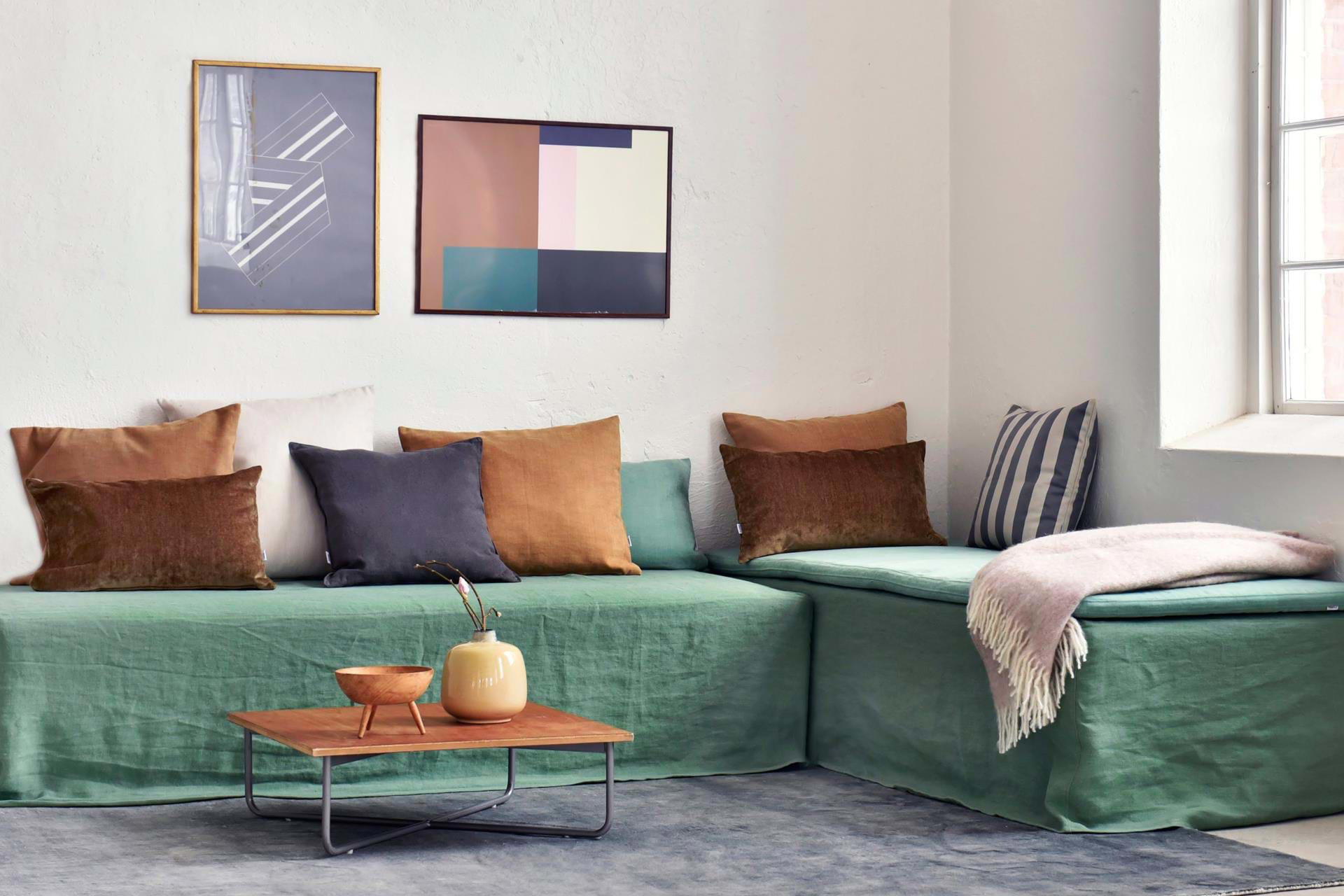 Luxury Daybed
The second option ups the luxury quotient on your daybed. Follow the instructions above for creating the base. Next, add one or more of what IKEA sells as mattress toppers/mattress pads/mattress pillowtops (the name changes depending on where you live but basically these are thin mattresses - we cover models from 4 cm to 18 cm thick). Then cover your mattresses by choosing from among hundreds of Bemz fabrics. Now style it with a variety of cushions in a theme you love to create an inviting sofa, perfect for lounging by day and hosting guests by night.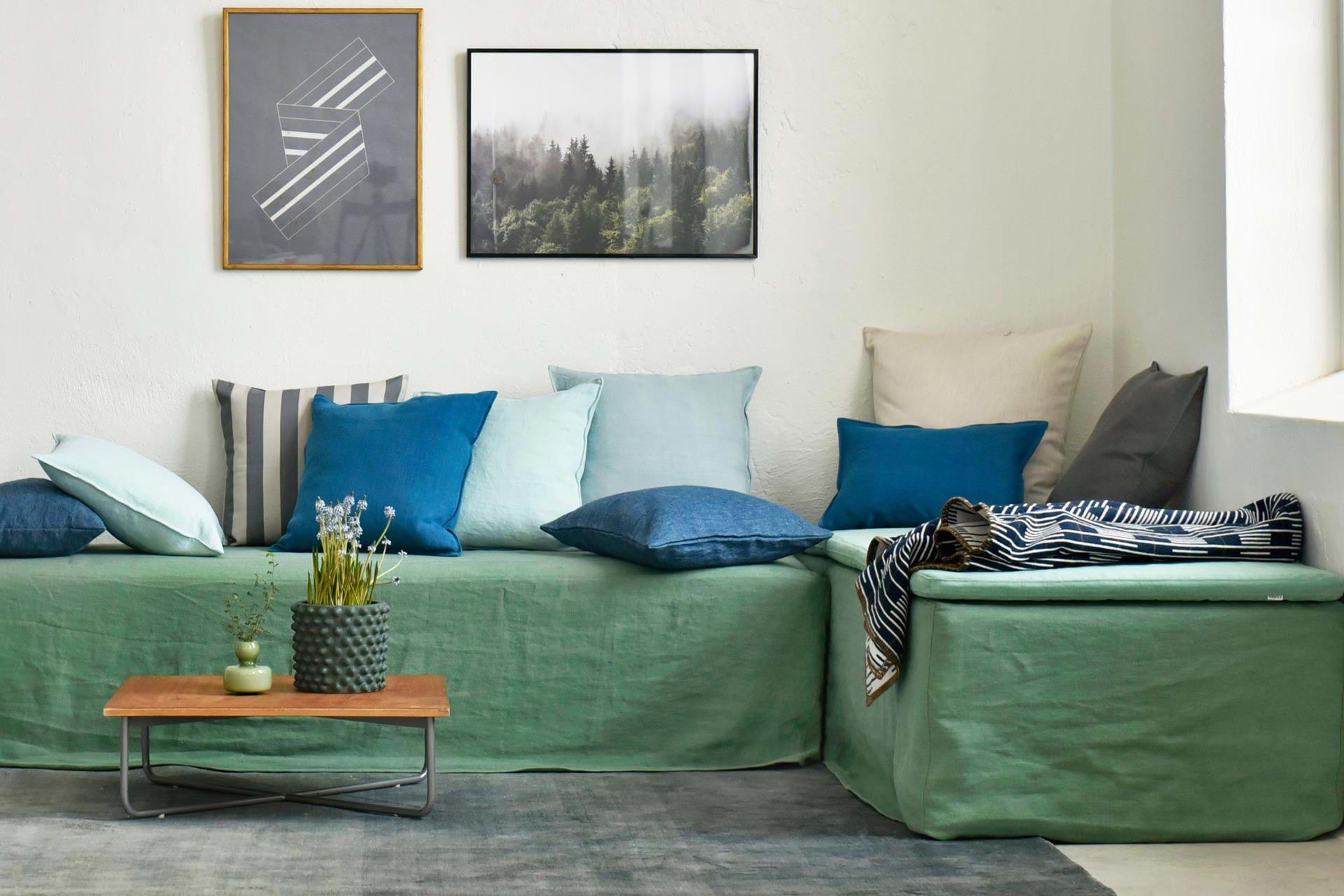 Corner Daybed
Here's an idea as simple as it is practical: push two single beds (also known as twin beds) or mattress bases (aka boxsprings) perpendicularly into a corner and use our daybed covers, along with plenty of cushions for back support to devise a cosy corner sofa. Fill the cushions with extra blankets and bedding as a clever storage solution, ready to retrieve when you have overnight guests. Since our daybed covers show your chosen fabric on the top and all sides, it still looks great when the cushions are removed.