Guida al prodotto
IKEA Nockeby sofa review
IKEA's spacious Nockeby sofa is a contrast of soft, round cushions framed in square lines. Read this review then learn how to make your Nockeby truly your own with a Bemz cover.
Why Everyone loves Nockeby
The IKEA Nockeby sofa has been a hit since its launch for good reason. Nockeby designers focused a lot of their attention on the cushions: they're larger, rounder and softer than usual and are designed for maximum comfort. The armrests are also oversized by IKEA standards (and we love the stylish way they stick out a little from the frame). Nockeby's straight lines and square frame contrast nicely with the softness and comfort of its overstuffed cushions. The sofa legs - made of long, dark pieces of wood - are also a new, sleek look for IKEA. Nockeby is noticeably roomy - a 3 seater could easily seat four people. This is a modern, up-to-date sofa with plenty of room for the entire family (including the dog!).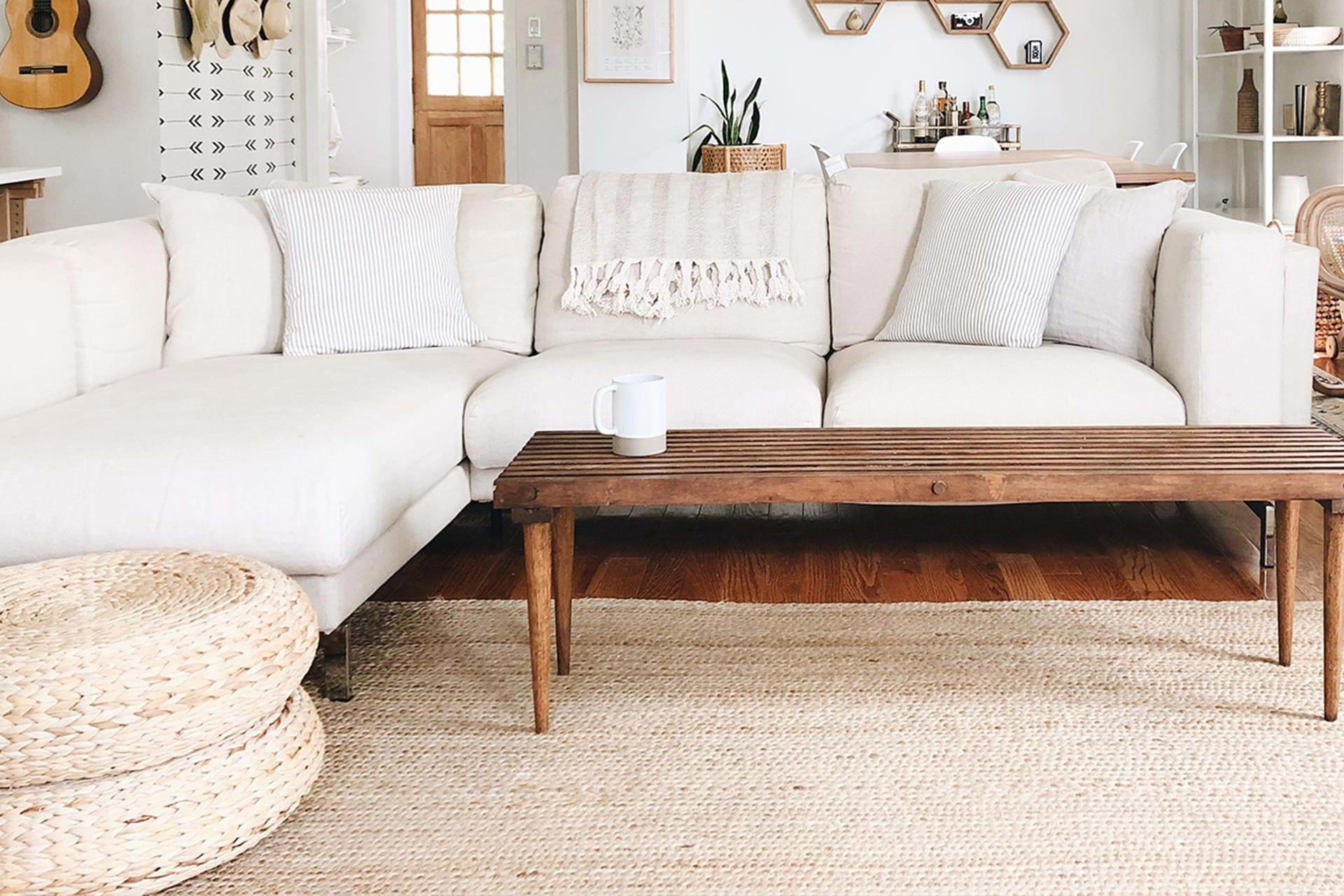 Transform your Nockeby with Bemz
Cushy, oversized IKEA Nockeby sofas are just crying out for a personal twist. Which is why we offer fabric covers for Nockeby 2 seater sofas and Nockbey 3 seater sofas, available in hundreds of Bemz colours and prints in our Regular Fit. And like all of our covers, these are machine washable with a 3 year guarantee and made of 100% natural fabrics. Already own a Nockeby? Pick a fabric that really says you and make it stand out from the crowd. Thinking of buying a new one? Did you know that IKEA sells the Nockeby sofa without the cover? So you can personalise yours with a Bemz cover of your choice from the very start.