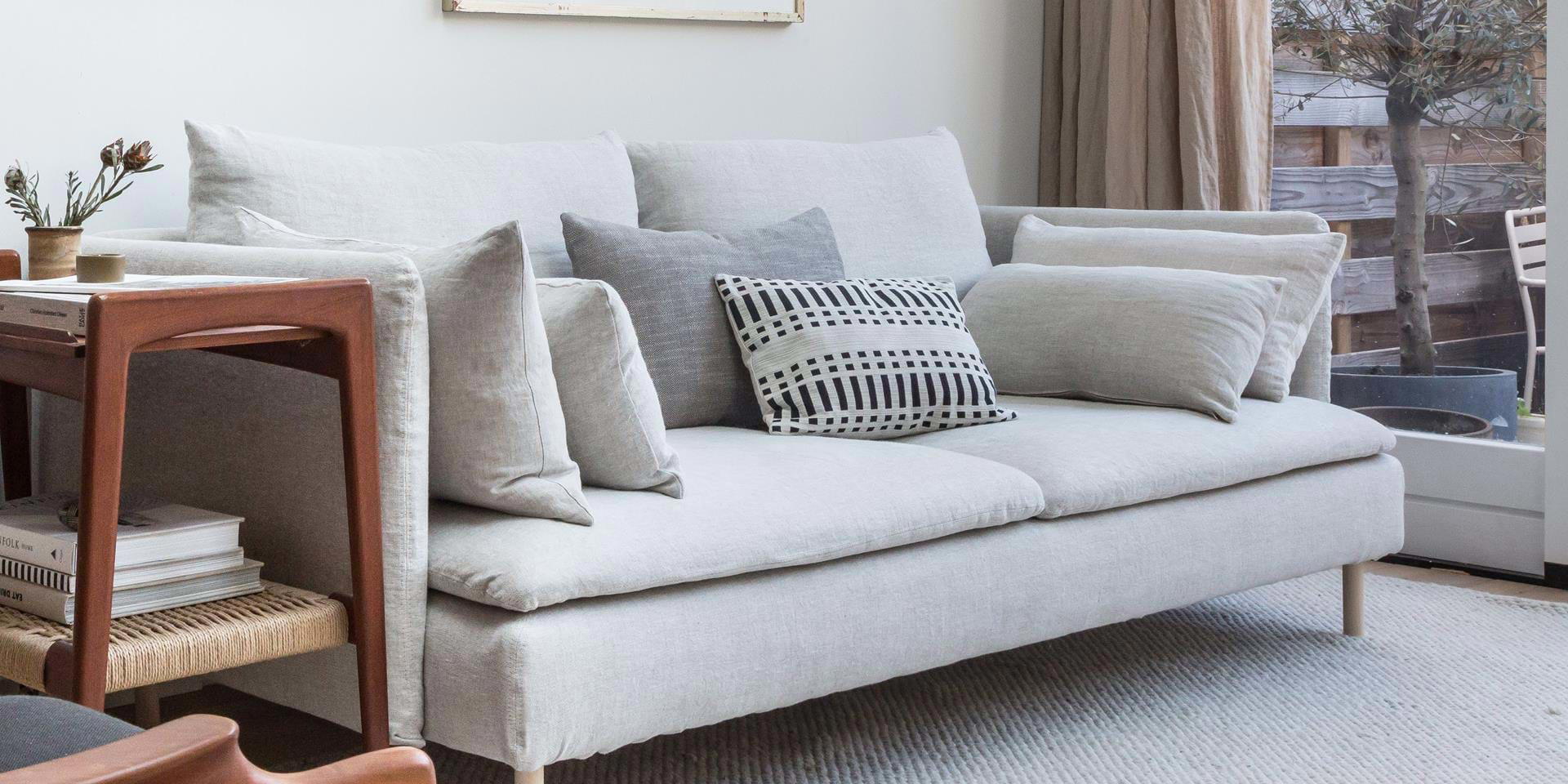 Guida al prodotto
Bemz x Designers Guild
Synonymous with colour, luxury and quality, Designers Guild has long been a Bemz design partner. Elevate your IKEA sofa in a vibrant trend shade of Designers Guild velvet or pure linen - available across our complete range of IKEA furniture covers and accessories.
Designers Guild for Bemz
Bemz offers 25 stunning Designers Guild fabrics, including sumptuous velvet, luxurious linen and unique patterns, available across our entire range of covers, curtains, cushions and bedroom accessories. A cover in any one of these premium quality fabrics can transform a piece of IKEA furniture (or an entire room) into a personal style statement.
Linen in living colour
Introducing covers in a range of Designers Guild pure linen, quintessentially spring shades. Naturally luxurious Designers Guild Brera Lino linen is heavyweight with outstanding texture, drape and a unique tumbled finish. These vibrant spring colours will complement our existing range of Brera Lino linens - and will easily mix and match with other Bemz fabrics. We've created some styling tips for you using these new linen colours in a Designers Guild linen Style Makeover.
Zaragoza Vintage Velvet
We've searched the world over for just the right velvet - one that keeps its shape and still looks fabulous wash after wash. And more importantly, one available in high-fashion colours (minus the haute-couture price tag!) to completely transform your favourite IKEA furniture from good to vintage glam. We finally found what we were looking for in a velvet fabric by Designers Guild - now available as a Bemz cover for your favourite IKEA models and bedroom accessories.
Natural art
Designers Guild Founder and design guru Tricia Guild is world famous for her fresh, exciting use of colour and unique patterns. She's also written several books, encouraging her fans to introduce colour and pattern into their homes. Tricia finds a great deal of inspiration from plant life which she injects with antique and bohemian elements.