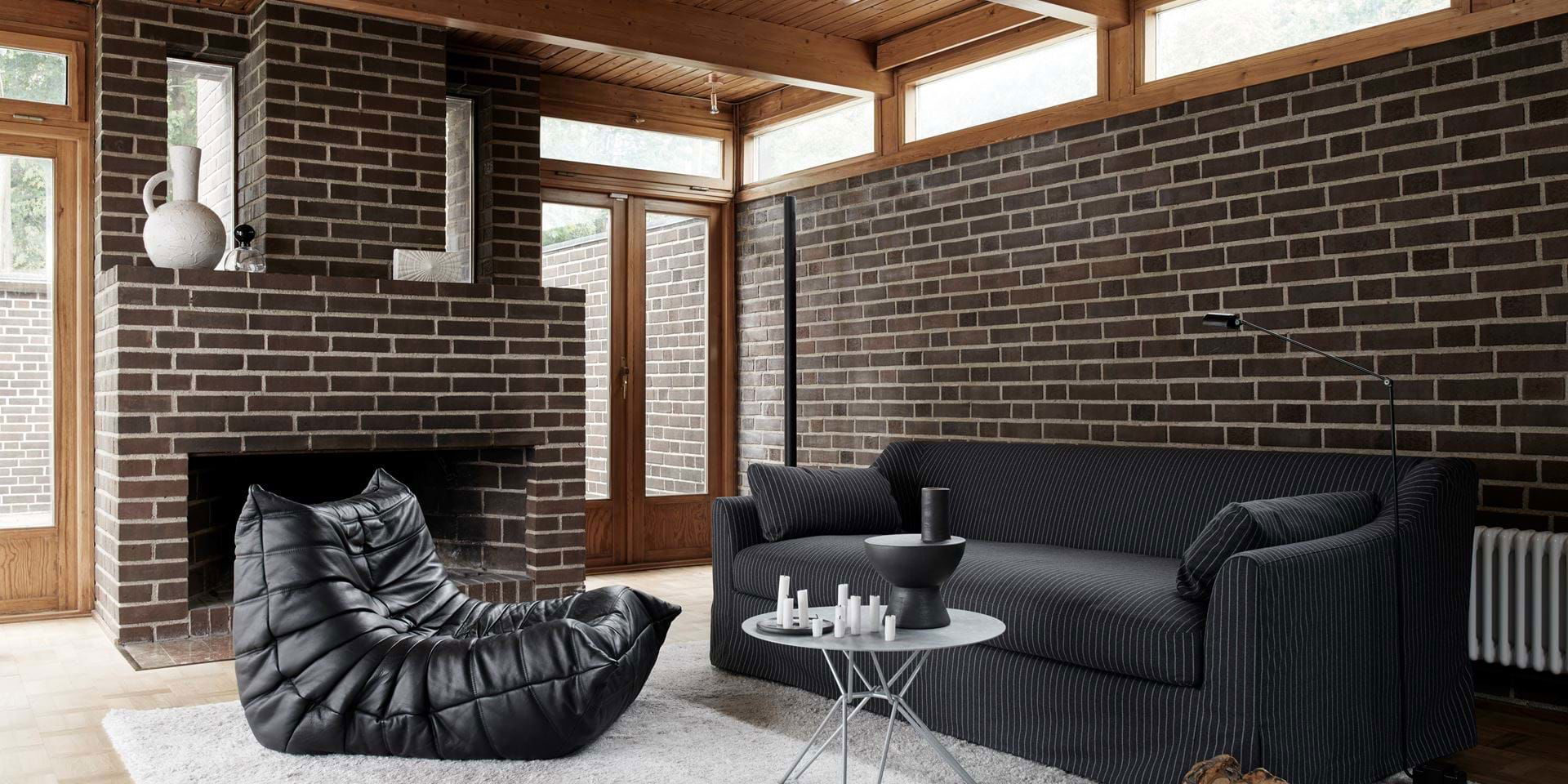 Product guide
Bemz Conscious collection
Not only do we want to extend the life of your IKEA piece, but our goal with this collection is also to offer you the option of sustainable style with covers for IKEA furniture made of recycled material.
The Bemz Conscious collection is a commitment of our values; a range of textiles purposely crafted to maximise design and minimise waste. The result is a collection of recycled fabrics, woven in Europe that include classic, yet contemporary patterns and textures. These timeless designs will forever give your IKEA furniture a stylish new lease on life.
Conscious Pinstripe & Conscious Herringbone
We have designed a selection of durable, menswear-inspired fabrics made out of spills from the fashion industry and recycled PET-bottles. The pinstripe and herringbone effect takes style cues from classic tailoring, each thread is purposely intertwined to produce these classic two-tonal patterns.
The production
100% cotton clippings from clothing factories are gathered and sorted by colour. The clippings are shredded and ground back down to their original cotton fibres, which are then spun into yarn. For durability, the new cotton yarn is mixed with a small amount of polyester, made from recycled plastic bottles. Finally, the yarn is woven into a new cloth, designed by Bemz. Waste is recycled into a beautiful, high-quality fabric without using a drop of water or dye. The Conscious range is a stunning design choice that you will also feel good about having in your home

Conscious Velvet
This premium velvet range comes in a muted colour scheme, and it is further proof that design, quality & sustainability can co-exist. It is entirely made out of recycled materials into a sturdy velvet with a matte and dusty finish that carries over from season to season.
The production
PET-bottles are collected, processed and turned into PET-flakes. PET-flakes are used as raw material for a variety of products that would otherwise be made of virgin polyester. We chose to use recycled polyester in this collection to decrease consumption of new synthetic fibres and to help reduce the amount of plastic waste that ends up in the landfills.
By choosing a fabric from Bemz Conscious collection, you are reducing waste while refining your living space.
Order five free samples - make a more thoughtful decision.