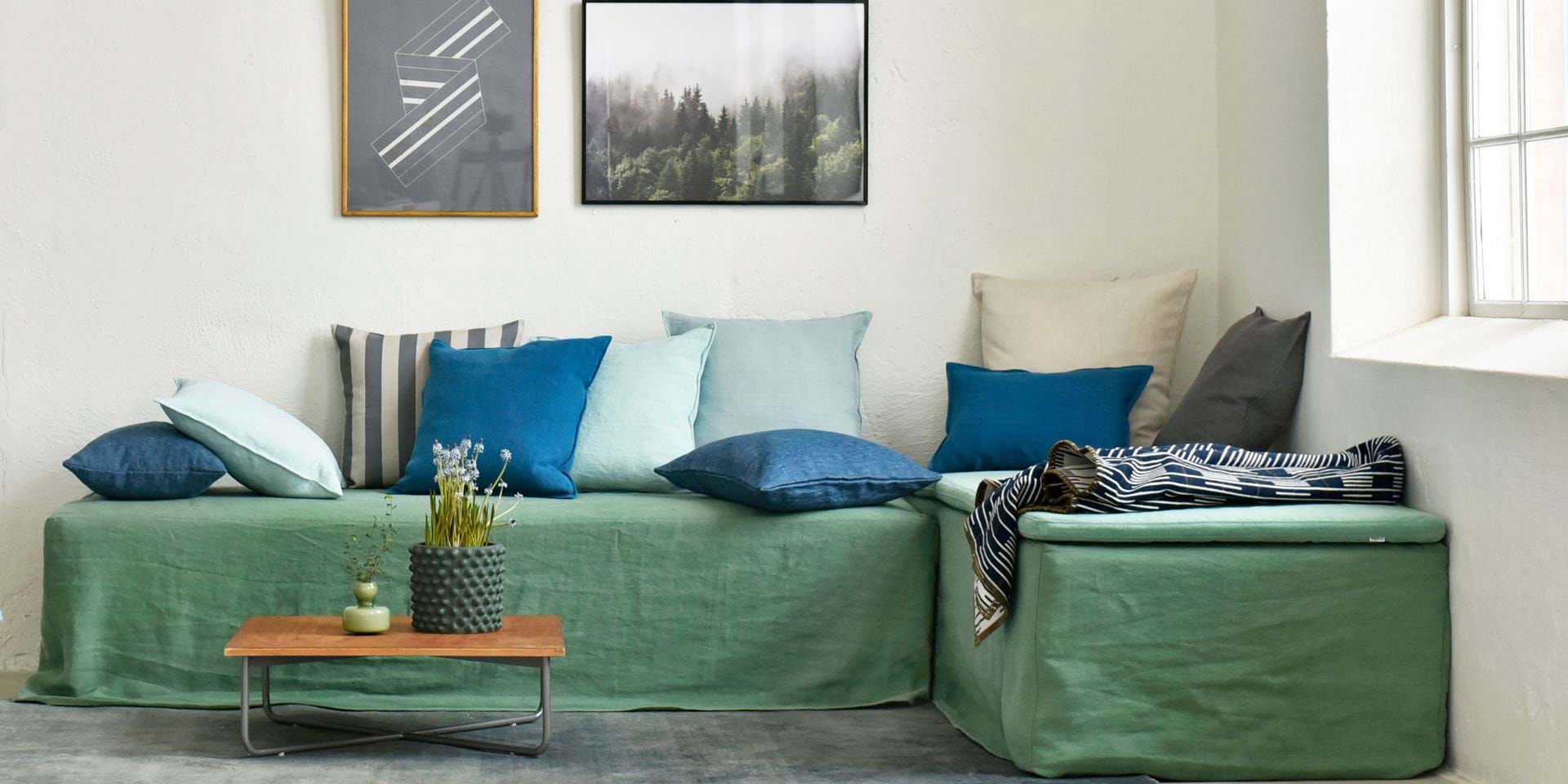 Product guide
Mattress Covers
Style a mattress with a Bemz cover in different colours. Create a play stack for your kids or use them as extra beds for overnight guests - it's great fun.
Play, Sleep, Stack
Create a fun interior design detail and protect your mattress at the same time by covering it in one of hundreds of stylish Bemz fabrics. We offer everything from solid colours to stripes to vibrant patterns in a variety of colours – as well as exclusive collections from well-known Designers Guild and other Scandinavian designers.
Bemz mattress covers are made using the same fabric front, back and along the edges, which means that it will look beautiful no matter how you stack your mattresses. You can add decorative piping around the edges as a lovely extra detail too. The covers have a robust zipper along one side for easy removal.
We offer mattress covers to fit the most common mattress sizes from 7-18 cm thick. We also offer covers in sizes suitable for kids mattresses. If you have the popular IKEA daybed/sofa Hemnes, we recommend a 80x200 cm cover to completely transform that piece of furniture. As with everything available at Bemz, our mattress covers are made of durable 100% natural fabric and machine washable - ideal for families with kids.