Product guide
IKEA Norsborg sofa review
Read our review of IKEA's modern, modular Norsborg sofa - designed for comfort and flexibility. Why have one like all the others when you can make it your own with a Bemz cover?
If IKEA's Karlstad and Kivik were to have a love child, it would be a Norsborg. Designed as a modern, modular, family-friendly series, many people think of Norsborg as a replacement for the now discontinued Karlstad series. Norsborg has a super square frame and a linear look combined with thick, overstuffed cushions. You can adjust some or all of the modular/sectional IKEA Norsborg sofa series' sections to fit your living space. It also has a handy little side pocket to stuff your novel, mobile, snack or remote control.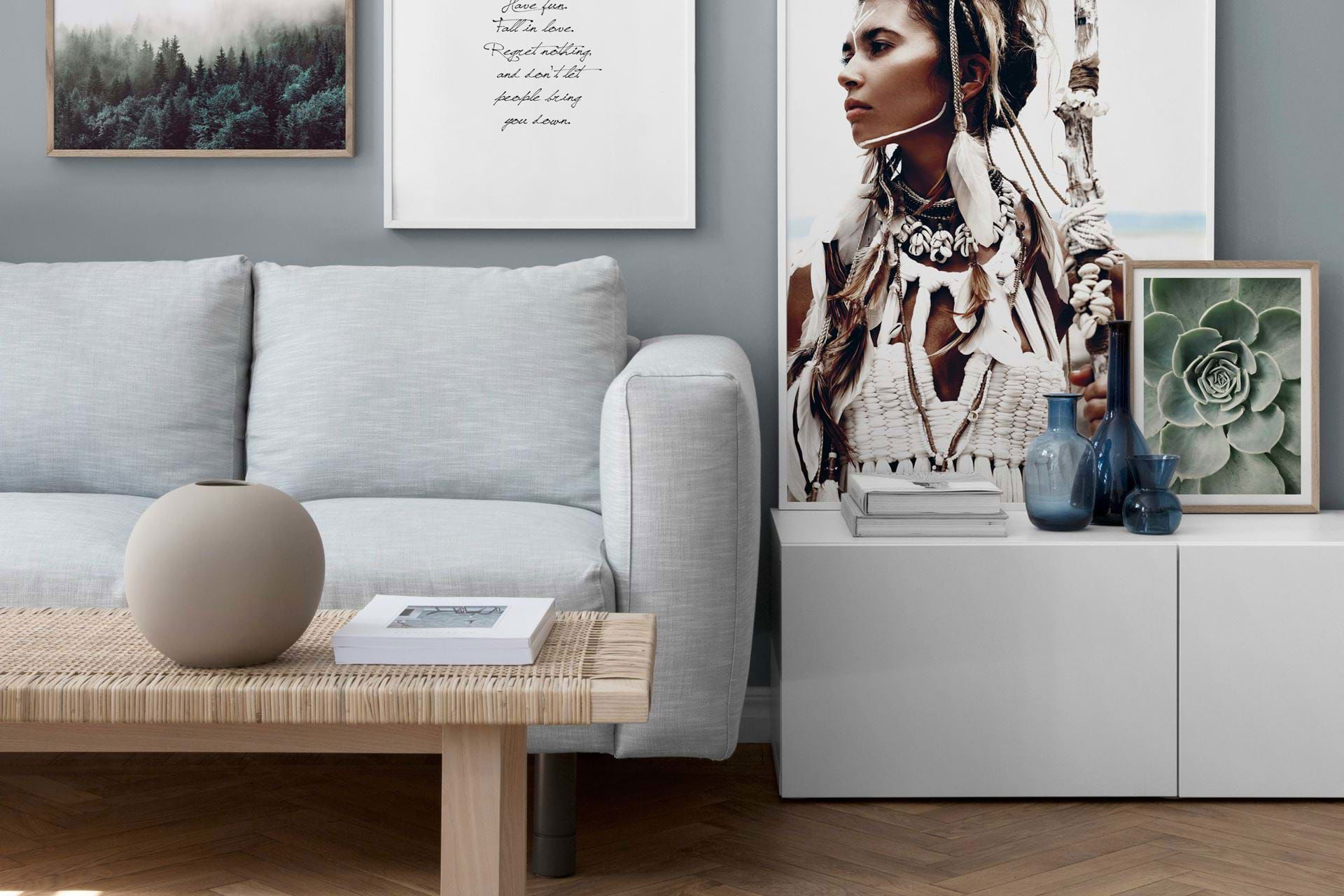 Transform your Norsborg with Bemz
Bemz offers covers for IKEA Norsborg 2 seater sofas and IKEA Norsborg 3 seater sofas, the stand-alone Norsborg chaise longue, add-on chaise longue and corner section, available in hundreds of Bemz colours and prints in our Regular Fit, with the option to have side pockets or no side pockets (IKEA Norsborg sofa covers all come pre-made with pockets). And like all of our covers, these offer the same high quality: machine washable, with a 3 year guarantee and made with a focus on 100% natural fabrics. Already own an IKEA Norsborg sofa? Pick a fabric that really says you and make it stand out from the crowd. Thinking of buying a new one? Did you know that IKEA sells Norsborg sofas without the cover, so you can personalise yours with a Bemz cover of your choice from the very start. Please note when ordering a Bemz cover for your IKEA Norsborg sofa that you'll have to select the same individual modules/sections that make up your Norsborg configuration (they're all different depending on what you selected at IKEA).