Product guide
Bemz hacks IKEA Delaktig
Transform the IKEA Delaktig - an ultra hackable sofa - with a Bemz slipcover. Choose from our regular collection of fabric covers or one of several luxury design covers made in collaboration with Tom Dixon.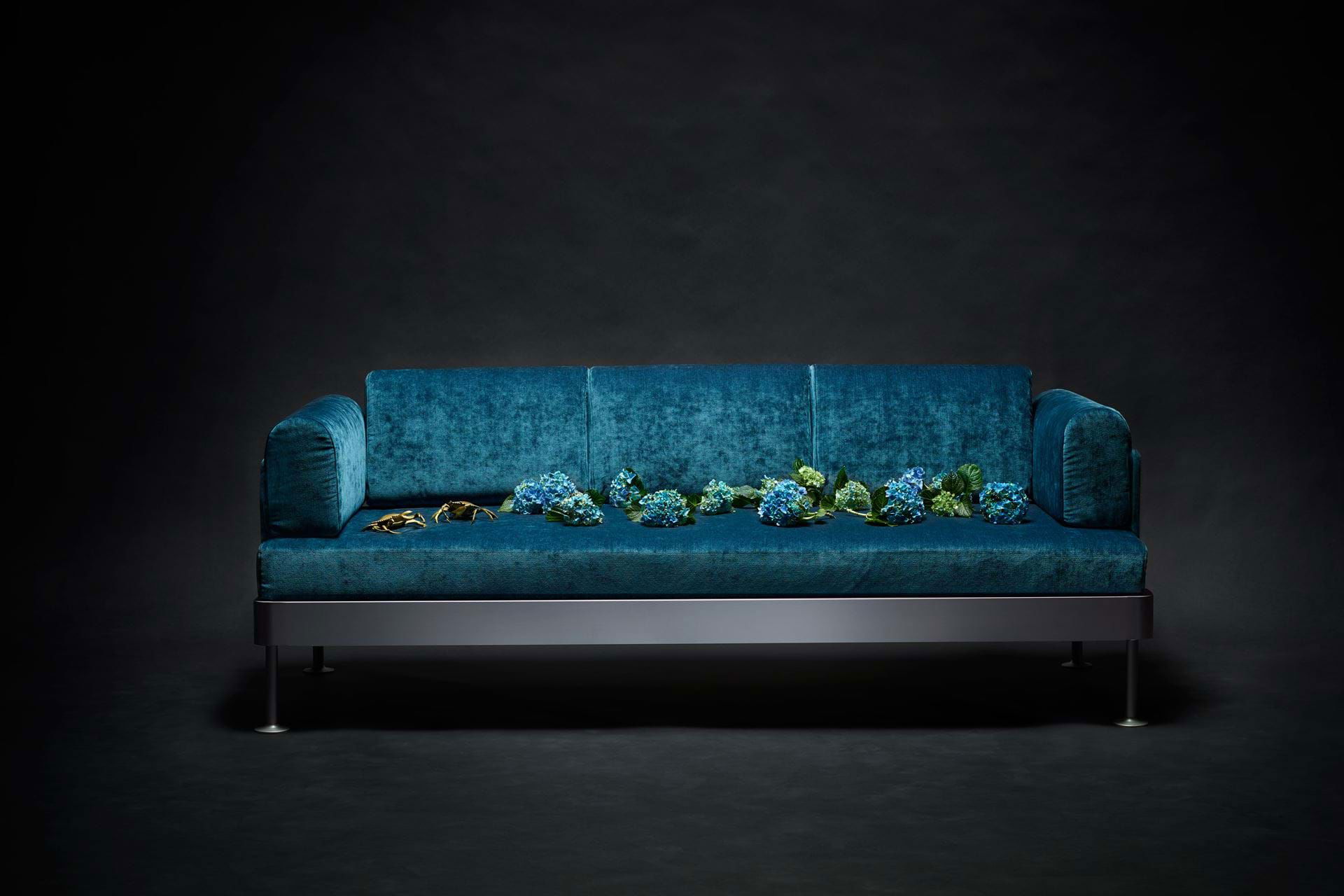 It should come as no surprise that Bemz hacks IKEA - after all we've been doing this since 2005 and it's our reason for being. Much to our delight, IKEA has co-created Delaktig with Tom Dixon - a furniture series described as 'an open source living platform designed to be customised by companies and individuals'. In other words, Delaktig dares to be hacked.
Bemz rises to this challenge by offering design covers for Delaktig in our full range of fabrics. And in one of the hottest design collaborations of the year, we've also teamed up with Tom Dixon to design an exclusive collection of textile covers for this new, innovative IKEA sofa. The Bemz x Tom Dixon collaboration consists of three unique design covers that will transform the IKEA Delaktig into a luxury piece.
Get creative with Delaktig
To stir the imagination and experiment with different creative Delaktig hacks, Bemz designed a conceptual cover made of velvet and reflective fabric. The cover's been showcased at Milan Design Week and at an IKEA launch event in Brussels. Sneak a peek at this one-off cover in our video to get inspired about Delaktig's possibilities.